What else is new?
Kentucky is once again left out of the preseason top 25 poll. Even after their first 10 win season since the 70's, even after beating Penn State in the Citrus Bowl, even after Mark Stoops has proven time and time again that he can transform 2-star recruits in top 100 draft picks. Despite all that, it is understandable. Especially with losing Josh Allen, Benny Snell, CJ Conrad and the entire secondary to the NFL.
The part that hurts the most to a born and raised Kentucky fan and alumnus is that there are 10 SEC teams in the top 25 and Kentucky is not one of them. Take a look.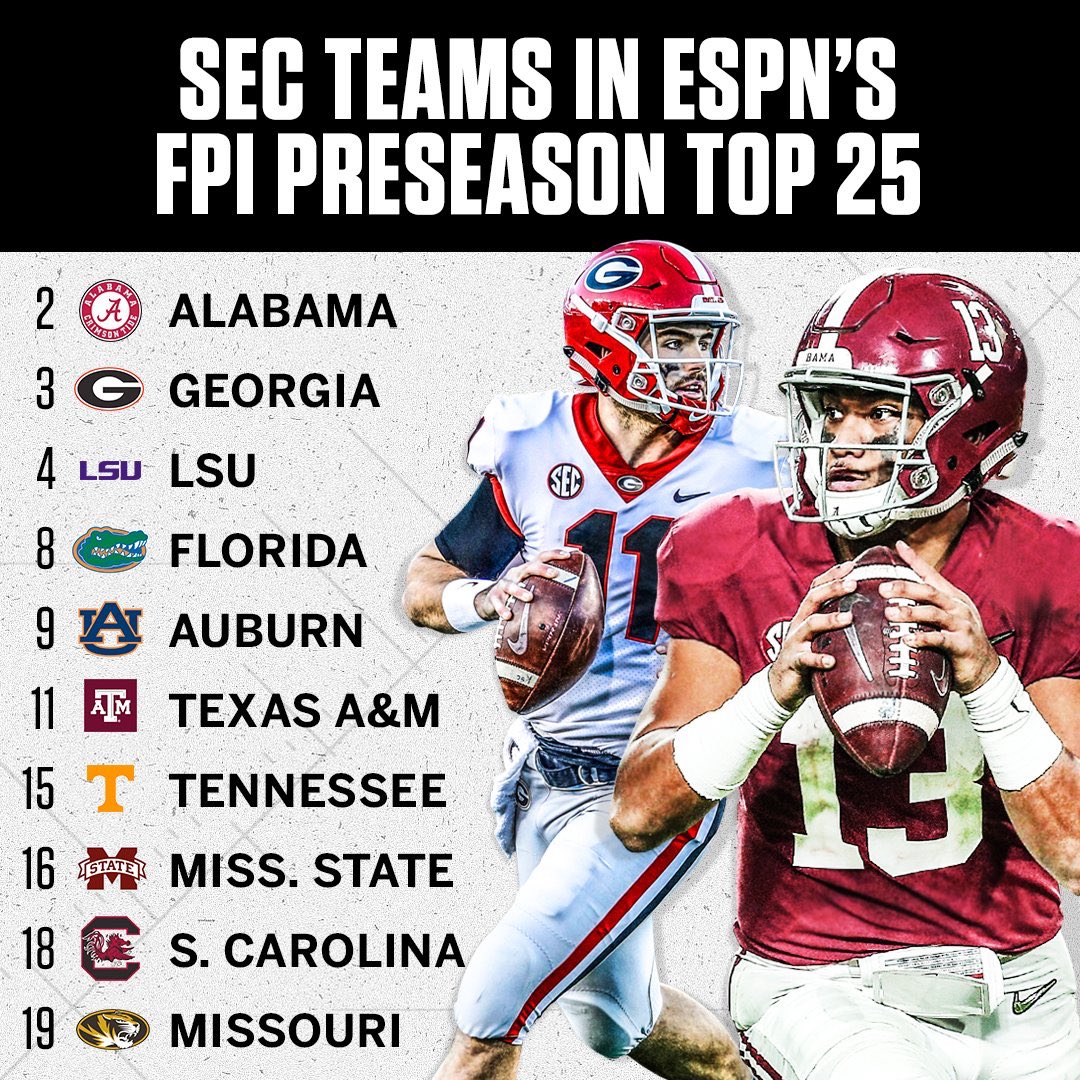 Alabama, Georgia and LSU being in the top 5 is somehow less surprising than Kentucky not being ranked at all. Then there is Florida, Auburn and Texas A&M at 8, 9 and 11. Not completely ridiculous, but all of them are about 5 spots too high. If last year was an indication of anything, it is that these teams will continue to be overrated and have inflated rankings.
Tennessee is ranked 15. 15!?!? How? This team finished 5-7 last year. Apparently winning a bowl game is more detrimental to next year's ranking than not making one at all. Their recruiting class is not even in top 25 according to ESPN. My only guess for this bogus ranking is that they are returning every player at every position and they are all going to be upperclassman. Because, after all, they were the only SEC school to not have a single player drafted in the 2019 NFL Draft.
But, I digress.
Mississippi State at 16 make sense, they are always solid defensively. South Carolina at 18 is a bit of a stretch. Jake Bentley (more like Jake Kia) is entirely overrated and will be unranked as soon as they lose to Kentucky for the 6th straight season. Missouri at 19 makes sense. They may have lost Drew Lock to the draft, but they reloaded by securing the best QB transfer in Kelly Bryant.
But no Kentucky to be found. Like I said before, it makes sense because of the significant losses on defense, and losing important pieces like Benny Snell and CJ Conrad. But if Mark Stoops has proven one thing during his time at UK, it is that he can take 2-star nobodies and make them into Heisman hopefuls… at least for a couple weeks. I'm not saying that Kentucky should be ranked either. I am a Kentucky homer through and through, but I like to think I am at least a little rational. All I am saying is that if 10 of the 14 teams in the SEC are ranked in the preseason poll, maybe a team that had a 10-3 record should be one of them. And most of all, if Tennessee is ranked, Kentucky sure as hell should be too.
For more Kentucky follow us on Twitter @soft7sports.