Two games, two home runs each. Khris Davis, Oakland's true KD (S/o Redd Talk Podcast), has hit four home runs in just under 24 hours. Watch his last solo shot to left:
And against the Orioles no less. Hitting a home run against the Orioles is in no way the important part. The important part is that Khris Davis' name-sharing counterpart was on the bench watching all 4 home runs while he extended his hitless streak to 50.
While Khris Davis is showing everyone that he should be considered a top 10 player in the MLB, Chris Davis is showing the Orioles Accounting staff that they should consider writing off his $161 million contract as a sunk cost.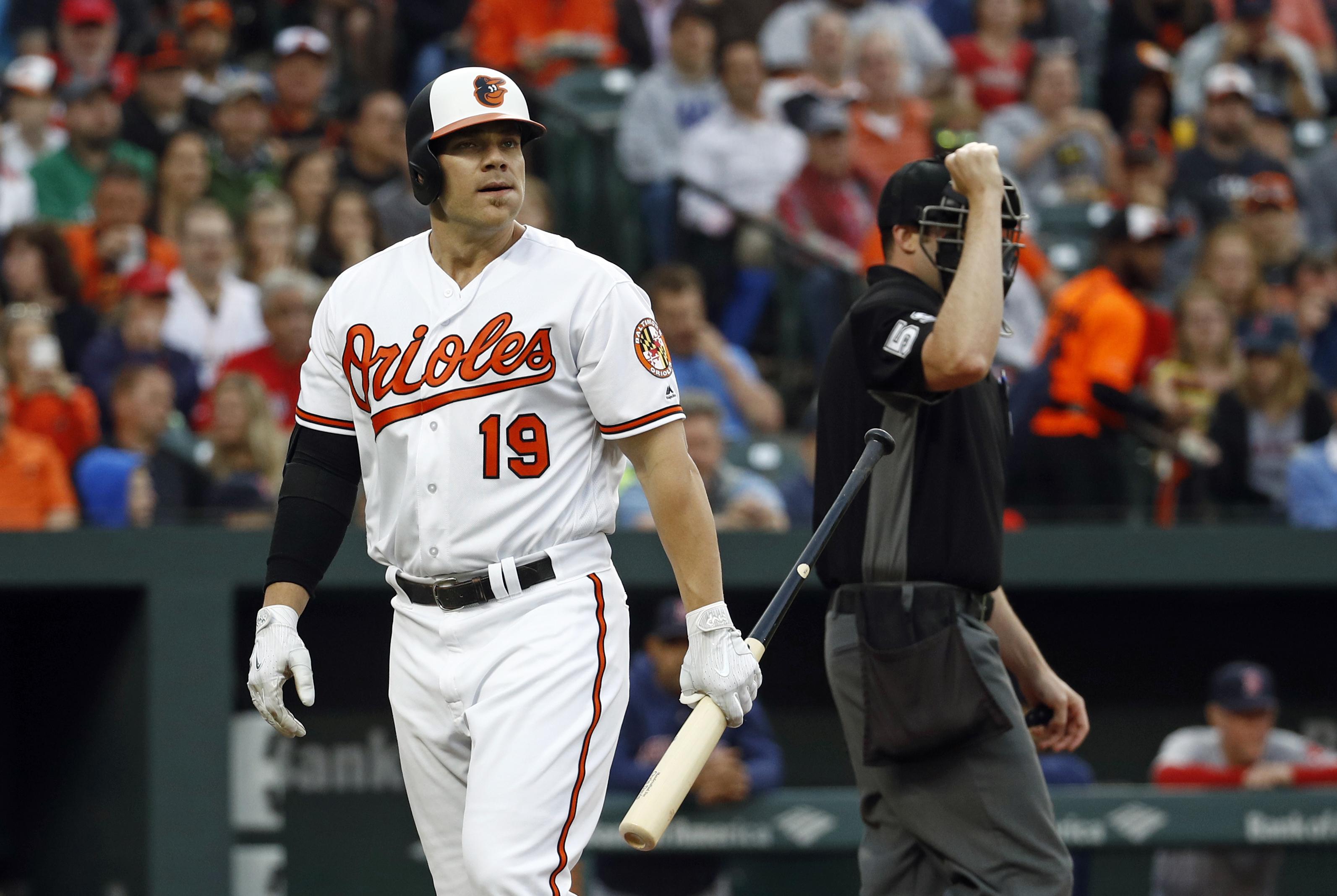 Keep in mind, Chris Davis was once one of the best players in the MLB. He was even a finalist for AL MVP in 2013 when he led the league in both home runs and RBI's. He looked he was on his way to being a first-ballot Hall of Famer. Now, with a 50+ at bat hitless streak dating back to last season, he is starting to look more like the guys who TLC wrote the song "No Scrubs" about.
I usually don't take falls from grace very lightly, but if some guy named Kevon Durant came into the NBA and started winning titles without the help of 4 all-stars while Kevin Durant shot 0/400 from 3 point range, I would find that absolutely hilarious. I try to be consistent.
I hope whatever is going on with Chris Davis ends soon. Since it dates all the way back to last season, it feels a lot less like a slump and more like there is something deeper going on. The last thing sports needs is another Markelle Fultz situation where something as serious as T.O.S. goes undiagnosed. On the other hand, I also hope the Khris Davis keeps doing what he is doing. Baseball is more fun when the American League is stacked, unpredictable and borderline watchable.
***The podcast I mentioned above, Redd Talk, is easily the best up and coming sports podcast in the Apple Podcast library right now. Sticking to sports and opinions that are actually worth listening to make it an easy favorite of mine. Have a listen. *Not affiliated with Soft 7 Sports.