The Women's Division is WWE has been on their highest of highs recently, with the announcement of another milestone; the Women's Tag Team Titles.
On Christmas, it was announced by Vince McMahon that the women will be competing for the titles, but we never knew if there were Titles for each brand. WWE has been rumored to be doing away with brand names which these titles basically confirm. There is going to a match between 5 teams at the Elimination Chamber PPV in February which kind of seems rushed but either way, we'll know then. They probably should have done a tournament ending at Wrestlemania, but this way, the Women can deservingly Main Event 2 PPV's this year.
This past year has been unreal for the Women's Division. We had the introduction of Ronda, the first ever Women's Royal Rumble, the first ever Women's Elimination Chamber, the first ever Women's PPV, the first ever Last Woman Standing Match and quite possibly the top two, three matches of the year. The Asuka vs Charlotte match at last year's Wrestlemania was the best match I saw all last year and the second was Flair vs Ronda. I also think they had the third, but this one isn't the one you think, it's Carmella vs Asuka. Carmella has been maybe the most improved wrestler in the division and pairing her against Asuka and Flair have made her such a better wrestler. So much so that she even got to fight in a triple threat against Flair and Becky to determine the number one contender. Having Carmella do what she has this year, beating Flair and Asuka, has allowed the WWE Smackdown division to be extremely top heavy, but every match has been must watch television. But then Monday happened….
The WWE Women's Division used to just be beautiful women in tight clothing or no clothing at all. They were kind of just there for show, early on. Then the Bella Twins came and yes it was still focused on looks, but they allowed them to wrestle and made it scandalous but yet it was better than just using them for eye candy. After this past year, watching Monday was just sad. WWE included a segment in which a producer entered Alexa Bliss' dressing room and her top was off, which (according to Dave Meltzer) WWE included to see "what they could get away with." Another script WWE is running on is Mandy Rose and Jimmy Uso, the husband of WWE Star Naomi. The script is essentially just Mandy Rose flirting and trying to entice Jimmy to sleep with her, but then Naomi constantly beats the shit out of Mandy for hitting on her husband.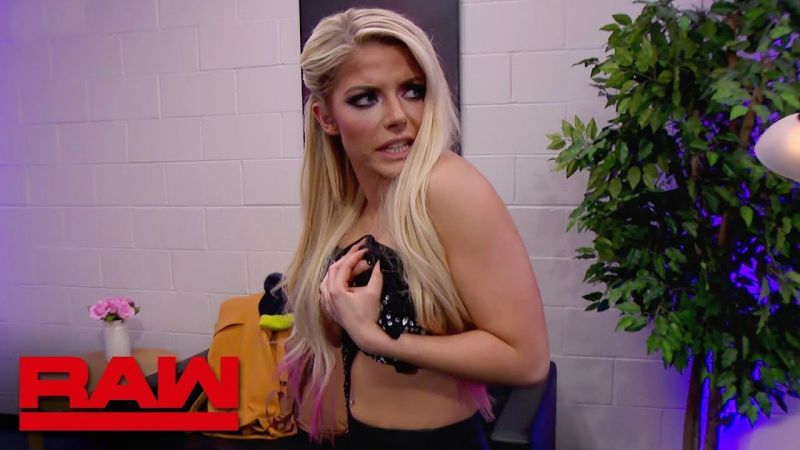 The WWE has come so far, especially in the Women's Division. Right now, they're hurting it. We live in a time that women can do everything men do which is the way it should be. The WWE, by doing this, is showing just how ignorant they are. People watch that division because they put on amazing matches, not because there are boobs. I'm not saying it hurts, but people watch for the talent now, unlike the early days. There are some suggestions that WWE is doing it to bump their ratings, because they have been down recently. If that is the truth, then it may be time to stop watching or to call for new leadership. I watched WWE for the best matches possible, which ends up just being the women mostly. The WWE is resorting to something that worked so long ago, but the answer is right in front of them. More women's matches and have them be the Main Event.