There are tons of rumors surfacing right now but there is one I do not want to deal with. The rumor is that Kofi Kingston will not be facing Daniel Bryan at Wrestlemania, instead WWE is planning on bringing someone back, such as John Cena, Bray Wyatt, Kurt Angle, Kevin Owens, Sami Zayn, or Batista. This is complete and utter bulls**t.
Kofi has been apart of WWE since 2008 and during his time with the company, he has had the WWE Universe behind him the entire way. It was shown during Sunday's PPV when Daniel Bryan and him were the last two people in the Elimination Chamber and it ended with Bryan retaining. But, what was impressive about that match isn't how well Kofi did in the ring (he is always a show stopper) but it is that Kofi lost. Kofi had everyone in that arena on their feet anticipating his first WWE Title, but the WWE had him fall shot, which is fine. But when that was the best match of the year so far, why would you not want to run it back?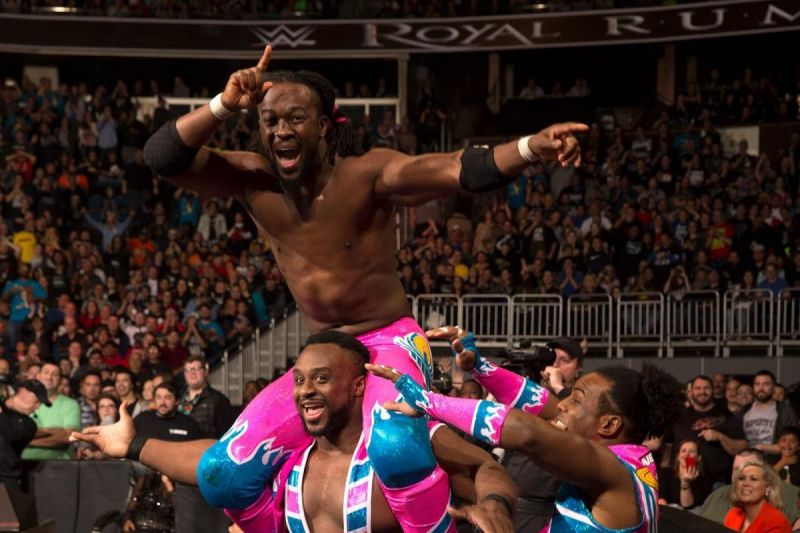 WWE has gotten into a routine of the same Championship matches, especially when it comes to AJ Styles and Daniel Bryan. If you ask anyone if they want to see Bryan vs AJ or Bryan vs Joe, it'd be a resounding no. As we head towards Wrestlemania, there is no clear opponent for Bryan so why not include one of the most celebrated non-title winners in the history of the WWE.
Kofi has won the US Title (3 times), the Intercontinental Championship (4 times), and the Raw and Smackdown Tag Team Titles with the New Day a record 7 times with Big E and Xavier Woods. Kofi is one of the most athletic wrestlers in the game and he's put 12 hard years into the company, so why not give him the chance against Bryan? He just put on the greatest 10 minutes one on one match this year, give him a shot!
Have Kofi win at Wrestlemania then you can break up the New Day and then maybe give Big E a shot at the title. Regardless, if Kofi does not walk out of Wrestlemania as a Champion, my time with the WWE may come to an end.