Easter is celebrated as a day of a comeback, so I decided to write the best sports comebacks in my opinion. I'll rank them and then give my bold prediction.
2017 in Houston, the Patriots completed the largest comeback in Super Bowl history by shocking the Falcons when they were down by 25. Honestly this was kind of the least shocking of my list because it's Tom Brady and Bill Belichick. But regardless, it was amazing. Being down 25 is one thing, but being down 25 with less than a half left and winning is just classic. Tom Brady went 43-62 with 466 yards and only 2 TD's but the story was James White who caught for 14 passes for 110 yards and a TD and then rushed for 2 more. But what a game.
I won't say how brutal the Red Sox's past was but the Red Sox were the better team in 2003 and missed out due to Aaron "Freakin" Boone. 2004, it was the Yankees' redemption story for their ring. Going up 3-0 against an arch rival is one thing, but literally losing game 4 by an inch has to be the worse than the game 7 loss. On Mariano, too. But what a story. They ended the curse and then swept the Cardinals in the Series. This ended so many years or horror. Plus, it had a decent movie about it.
While he didn't know my ranking for it, @soft7pork reviews one of his favorites comebacks from a Cavs fans' perspective… The showdown for the ages, a feat that no one thought could be done. The best team of all time brought down by "A Kid From Akron". It was truly the Monstars vs the Tune Squad. Cavs VS Warriors was supposed to be a done deal, until the greatest comeback in basketball. Warriors blew the most infamous lead in the game, and the Cavs go down as legends forever.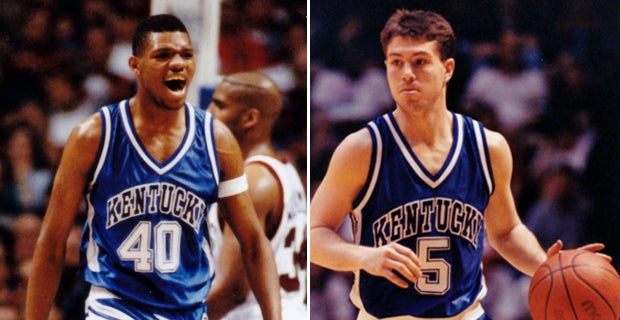 This is the greatest comeback ever in college basketball history. Kentucky going into the bayou and coming back from 31 down is legendary. Behind Walter McCarty's 23 points, the Cats rallied from 68-37 IN THE SECOND HALF. But Kentucky starting hitting everything, it's an insane video to watch. Kentucky hit 12 of 23 3's in the second half, while LSU missed 11/12 free throws in the last minutes. Kentucky ending up winning 99-95.
This may be stupid, but having Tiger back makes me like golf again, well at least the Majors. Tiger being back is just huge for golf. He played like he was back to himself but showed a different emotion… peaceful. Tiger was laughing and having fun, truly acknowledging how lucky he was to be in his position. Plus, the moment with his son was adorable. Nothing but good press for Tiger right now and let's hope he roars on.
BOLD PREDICTION: The Reds winning the World Series in 2019 after starting 1-7.
If you think I'm wrong or want to share the ones I missed, tweet me @soft7juice.