In the least surprising news coming out of the AAF since their termination, the Alliance of American Football has filed for bankruptcy.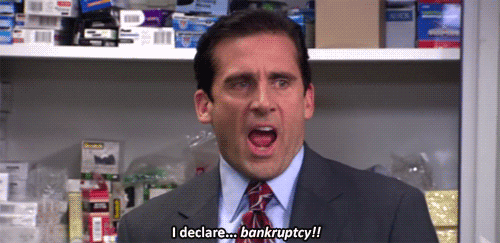 According to Front Office Sports, the AAF will be filing for Chapter 7 bankruptcy which is what happens when a business has gone under and is completely liquidating their assets. The failed football league lists about $11 million, over $500k cash, in assets with over $48 million in liabilities.
Much of the assets can be auctioned off like equipment and jerseys. This brings me to my question in the title. Where can I get THE game-worn Johnny Manziel Memphis Express jersey. I am ready to pay an amount that my accounting degree taught me is "dangerous and irresponsible".
The AAF has also been in the news for blocking their players currently under contract from signing with a CFL team. This is not just because they wanted to be petty about the league closing, but because these contracts could be worth a lot of money to certain teams. Just a last-ditch effort to make some money while they still can. Hopefully, these players will be freed from their contracts thanks to the bankruptcy filing.
Money from sold assets would go to creditors. As of now, it is unknown if they will be able to go after the personal assets of AAF executives.