I stumbled upon a take the other day and it left the Soft7 chat speechless. Apparently, not everyone loves the Ball's as much as I do. You all already know my take on Lavar Ball and how he is the greatest promoter in recent history, but if you forgot here it is. But anyway, the rest of the Soft7 contributors are not Big Baller's unlike me.
Lavar has always had some wild takes. Some we can dismiss, like Gelo ever playing in the NBA, but some we can't. Lavar has constantly said that the Lakers need Lonzo and that "without Lonzo they can't win." He has a point. When the Lakers played with Zo, Kuz, Ingram, and Bron all together, they went 15-8 with a +5.3 net rating and a 99.9 net rating on defense in over 350 minutes. This would qualify them to have the 4th best net rating and the best net rating on defense. To go one step further, with Zo playing 25+ minutes, the Lakers are 19-16 this season, but only 25-25 when Lebron plays 25+.
Now, I am in no way saying that Zo is better than Lebron, what I am saying is that Lonzo is more valuable, especially since Bron does not play defense anymore. Zo was having a season comparable to last, averaging 10 points, 5 rebounds, and 6 assists and just like last season he went down with an ankle injury. But that hasn't stop Lavar.
Lavar recently said "Lonzo makes everybody better. That's what he's always done all his life. You don't even hear of Kuzma if Lonzo don't make him in the Las Vegas Summer League. You see every time Kuzma play by himself? Him and Hart play by themselves? They don't get nothing. Ingram play by himself? They don't get nothing. They look raggedy. You put Lonzo in the mix, now everybody 30, 40 points scorers and doing this and that." This is true. What Zo does for the Lakers does not show up on the scorecard, but it does in the stats department.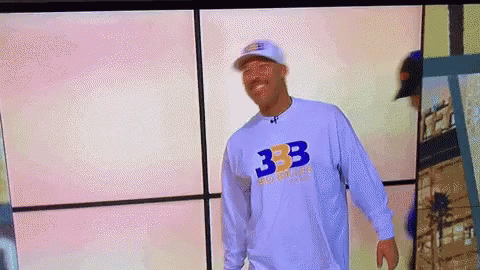 The Lakers went from the third best defense to the bottom 10 after Lonzo got hurt. Since he has been gone, their defensive rating has been over 120, which allows them to secure a bottom 3 spot in the league.
To be completely honest, Zo gets a bad rep. His dad is just like any other dad. He supports his kids and he advertises his kids, but he is just more vocal than most. But why should we bash Lonzo? Stats do not lie. Lonzo Ball completely changes the identity of the Lakers. Lavar is right in saying that there wouldn't be a Kuz without Zo, because Zo gets defensive stops which then leads to pull up 3's or fast break dunks. The Lakers went from a playoff spot, to shutting down half their team in the last week. Without Zo, the Lakers are forced to rely on Kuz and Ingram for defense and we all know they aren't the best. Plus, with Zo playing, no one would have to know how Bron just quits trying on defense. Zo fills the gap. Zo is the most important player for the Lakers.