With the 2019 recruiting class coming to an end with only the possible reclassification from N'Faly Dante, it's time to starting looking at 2020 and how they team could look. With expectations high in 2019, Kentucky could possibly lose: Hagans, Quickley, Montgomery, Richards, Maxey, Brooks, Juzang…there are endless possibilities. Realistically, we lose 2 out of 3 guards (Hagans, Quickley, Maxey), probably lose both our centers (Montgomery, Richards), and either Brooks or Juzang, and Sestina for sure due to being a graduate transfer. So we could be looking at another complete rebuild down in Lexington, but with Calipari at the helm it isn't impossible to say the least.
To start, N'Faly Dante would be a nice addition to this class if he doesn't reclassify. I do think his recruitment opens up a ton if he doesn't reclassify, but I like Kentucky's chances. I've written a ton on him as it is, so check it out here.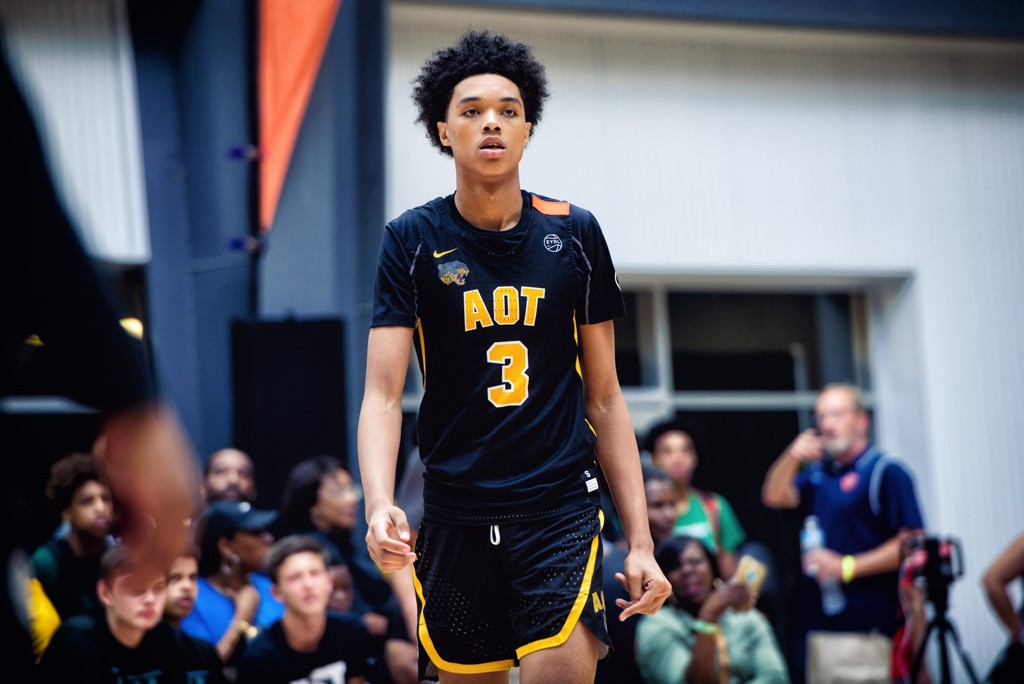 Another name to keep an eye on is Brandon Boston Jr. The #10 player in the class and the #2 shooting guard, Boston is a very versatile player who many see as a lock to Kentucky but is also considering Duke and Auburn. He is an amazing shooter as well as a great rebounder but needs to work on his strength if he wants to make it in the long run, but Cal can bring so much out in him.
Jalen Green is another player Kentucky has their sights on as he is a top 5 player and would be Kentucky's first since 2015. He is a heavy Memphis favorite but as we saw him in the Peach Jam, the dude can ball. Again, Memphis is the favorite but Calipari has been in touch with him a lot more recently so only time will tell. Penny could also fail big time this season which would lose him recruits and respect.
In terms of forwards, the class is stacked with virtually no one leaning anyway. Isaiah Todd was one that many people thought would reclassify to join Kentucky in 2019 but once he ruled that out he opened up a little bit. Many people still see Kentucky as a lock but North Carolina is also in the mix. Makur Maker is another one but with no offer from Kentucky it seems his interest will shift until he gets one. He has spoken very highly of Calipari and his staff but they're focused more on N'Faly. Cliff Omoruyi would be a work in progress, but he's coming from the same school Briscoe and Whitney came from so Cal has ties there.
Lastly, wing Scottie Barnes. Scottie was the first one offered in 2020 from Kentucky. Cal offered him when he was a sophomore in high school which is super rare for Calipari. Barnes could be a special player and could be a (healthy) Jarred Vanderbilt when he arrives. Great rebounder, great passer, great defender, but scoring could improve. With Kenny Payne taking the helm on his recruiting, if we want him we'll get him. Oregon is considered the favorite but with a year, so much can change.
There is still so much time to figure out the 2020 class and I'll provide updates when I can. But with 4/5 of these guys, Calipari can bring him maybe his best class with it headlining N'Faly Dante or Scottie Barnes. I think we'll be just fine after we win #9 this season. For the latest updates, follow us on Twitter @soft7sports and on Facebook.