Last night at dinner, I was focused in on a conversation where people were rating the best players in the Calipari Era and I feel like everyone has the same 5 but just in a different order. So I decided to do my own ranking and I want feedback. Feel free to respond to this post or tweet me (here), I'm always open to discussion and arguing if need be. So let's get to it…here are my top 5.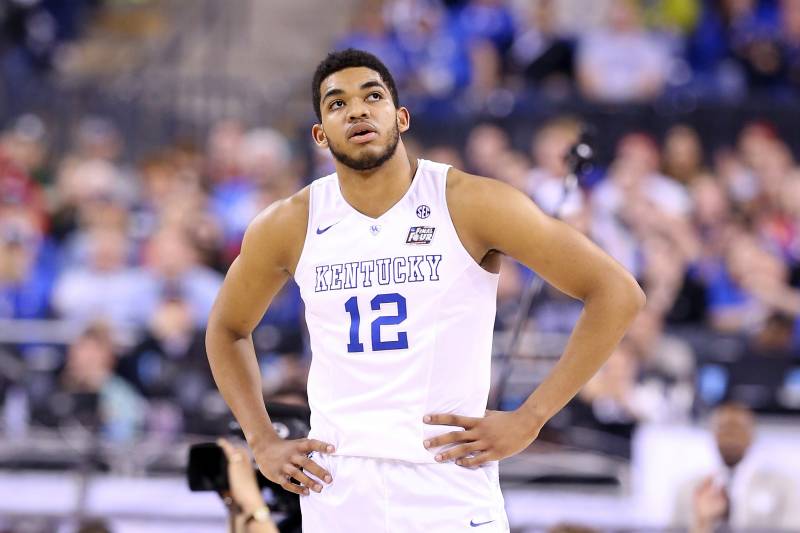 Karl Anthony Towns was the 2nd ranked recruit in the 2014 class behind Emmanuel Mudiay. KAT was apart of one of the greatest teams ever assembled in college basketball and he averaged 10.3 Pts, 6.7 Reb, 1.1 Ast per game. Keep in mind, his stats would have been a ton higher if Kentucky had not platooned, but he sacrificed for a chance to win a title and he should have won one if they allowed reviews or if they had called a damn shot clock violation against Wisconsin but whatever, I'm not mad. KAT was taken #1 overall to the Minnesota Timberwolves and is continuing to find his place and lead his less than average team. Towns was a huge part of the success in the 38-1 season and was set on Kentucky from day one in his recruiting. He may not have averaged a ton of anything or even had a record but his sacrifices and his love for the school are shown every day. How could you not like KAT?
Demarcus "Boogie" Cousins was the first to follow Calipari to Kentucky days after he signed his contract. Previously committed to Memphis, Cousins came to Kentucky only for Calipari but he grew into one of the most beloved Wildcats of all time. For me, when he fought Louisville single handedly and won, I knew he'd be remembered forever. His passion for the game and his antics against Mississippi State saying "call me" after they called him all week then having an unreal game was just unreal. And then the best moment…The moment that ranks in my top 5 was the SEC title game against Mississippi State. Throughout the year, Mississippi State had talked shit to the Cats and especially Demarcus Cousins when they found his phone number and called him hundred of thousands of times before the game in Starkville which Kentucky won 81-75 and the famous "call me" moment from Cousins was there. They met again in the SEC final and it came down to a missed free throw, missed 3, then a miraculous tap in by Boogie as time expired. The best part about this was the team ran around like they won and piled on Demarcus. Once they calmed, they won the game in OT and it is a memory that is forever sketched in Kentucky history.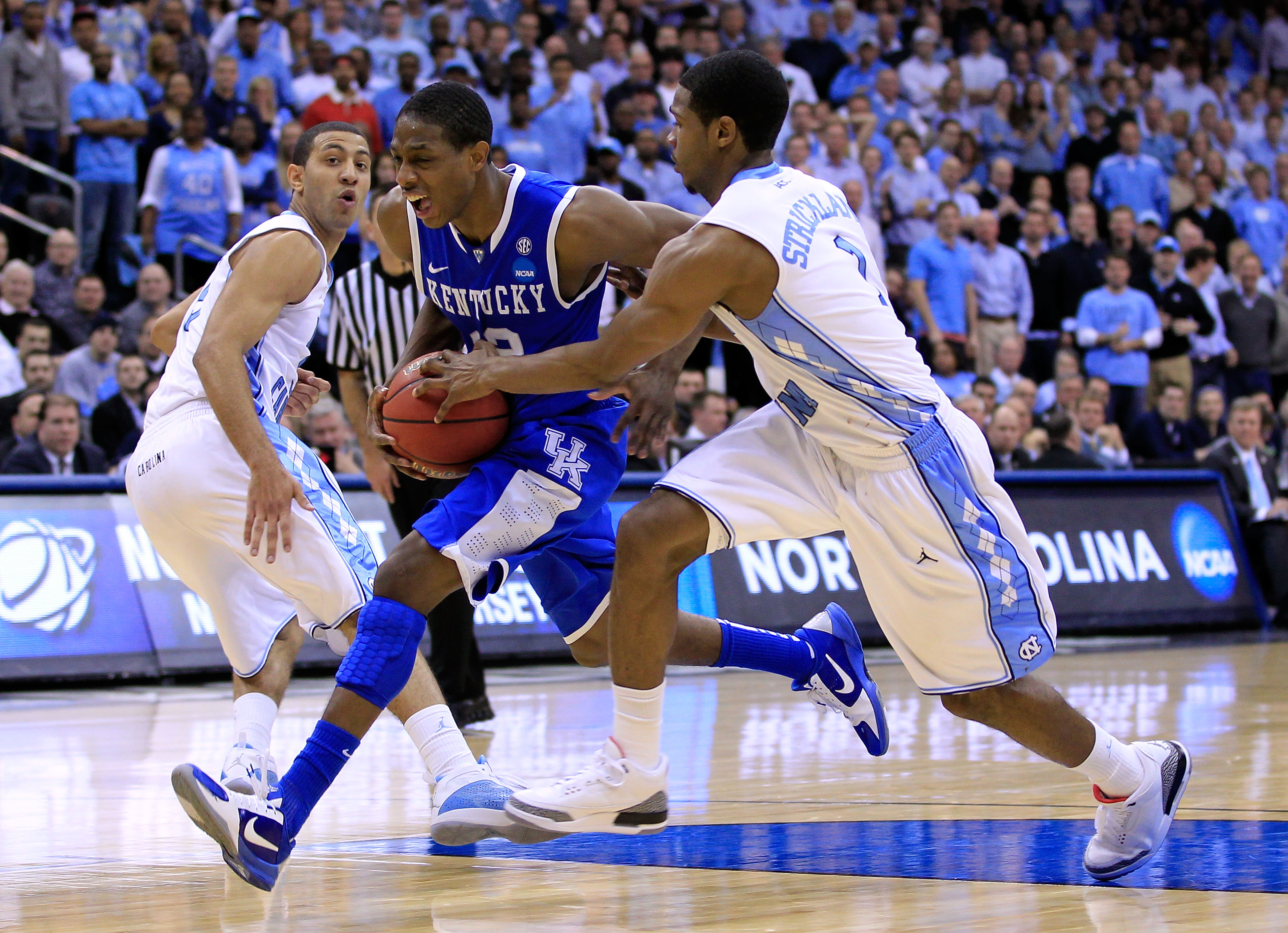 This is where I may lose a few of you all, but here me out. After the 2009-2010 season where we had Wall, Cousins, Bledsoe…everyone thought Kentucky would be taken down and really had no chance but we made it to the Final Four and a huge part of the reason was Brandon Knight. Knight came out of Florida and was a presumed 4 year player, stating that education was first and foremost…but while he was at Kentucky he evolved into a star averaging 17.3 points per game, 4 rebounds, and 4.2 assist. Knight was then selected in the lottery the following year but there is one moment that stands out and cements him in history…First off, this team was built for March. It was Calipari's first "be patient" team with Kentucky and he set the bar high. Coming in as a four seed, the Cats barely moved past Princeton (again thanks to Knight) then had to beat the team that eliminated them in 2010…West Virginia. The matchup with Ohio State was supposed to be a slide through for the Buckeyes, yet Kentucky fought every single second and then the beauty happened. As Ohio State just tied it up, Kentucky dribbles down and you hear "he'll wait till about 8 seconds" and sure enough he did. Knight pulls up on Craft and sinks in. No celebration and then Craft passes it to Buford who then bricks a three and Harrellson taps it as hard as possible. This moment was everything for Kentucky and it makes Brandon Knight a legend.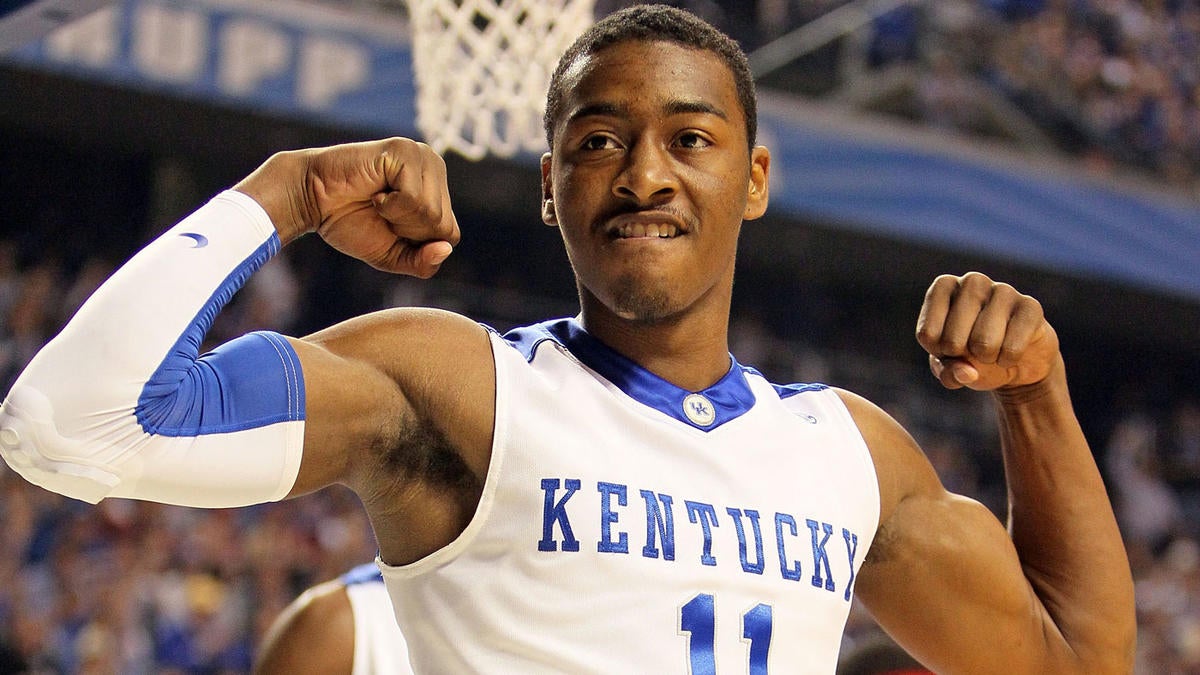 Wall was the next domino that fell after Calipari and Cousins and boy was it an important one. John Wall was as dominant as you could hope for out of a college point guard and it was shown from his first game. After being suspended at the beginning, Wall played his first game against Miami where he pulled up and sunk the game winner…and boom a legend was born. John Wall led this team all the way to the Elite 8 and we all know what happened there. He averaged 16.6 points, 4.3 rebounds, and 6.7 assists per game while also bringing a certain swagger back to Kentucky. On Big Blue Madness, Wall unveiled his signature "John Wall Dance" and it got the Wildcat fans stirring. Everyone in the BBN was doing the dance and a song even came from it.
This has to be a consensus #1 in the Calipari Era. Anthony Davis led Kentucky back to the promised land and he did it while changing what Calipari is known for. Cal was always a point guard guy but when Davis came he turned to big men and Davis was the perfect one to start with. He averaged 14.2 points per game along with 10.4 rebounds and he won the Wooden Player of the Year, the 2nd freshman behind KD. Davis was drafted number one overall to the Pelicans and has since joined the Lakers. He could become the first Calipari Era player to win an NBA title and doing it with the King by his side. Davis had probably the best moment against Louisville as he screamed "this is my state" after knocking them off in the Final Four. While he struggled from the field in the National Championship, he led the way with 16 rebounds, 6 blocks, and 5 assists. While he shot 1/10 from the field, he made sure he impacted in every other way. Kentucky won it all and a huge part of it was because of him which lands him at #1.
Let me know what you think, feel free to tweet me @soft7juice and make sure you follow us on Twitter @soft7sports and on Facebook.