The waiting game can be awful but as Jake Weingarten reported last night, Kerry Blackshear has finally landed on campus and his visit began with a talk from Calipari. He also has reported that Kerry Blackshear may be signed within 48 hours which is at least the hope of John Calipari and the Kentucky staff. Again, Blackshear is coming off a big season averaging 14.9 points and 7.5 rebounds per game last season at Virginia Tech which also included a Sweet 16 experience. Blackshear would bring something more important than his game to Kentucky…his experience.
Blackshear has a ton of talent, yes, but he also would bring Calipari and Kentucky to most experienced frontcourt they have ever had. With junior Nick Richard, sophomore EJ Montgomery, graduate transfer Nate Sestina, and graduate transfer Kerry Blackshear Jr, Kentucky bigs would be lethal. Mix them with probably one of the best backcourts in the nation with Ashton Hagans, Quickley, and Maxey this team would be arguably the consensus #1 preseason team.
His old school, Virginia Tech, apparently feels pretty decent as well, as Mike Young stated that they are "very much" in the picture of landing Blackshear…but let me tell you: they're not. It's Kentucky or Tennessee. Virginia Tech is set on him picking them due to their graduate school, but Kentucky offers the same program and allows him the opportunity to win a championship and Blackshear as stated how much he wants to win.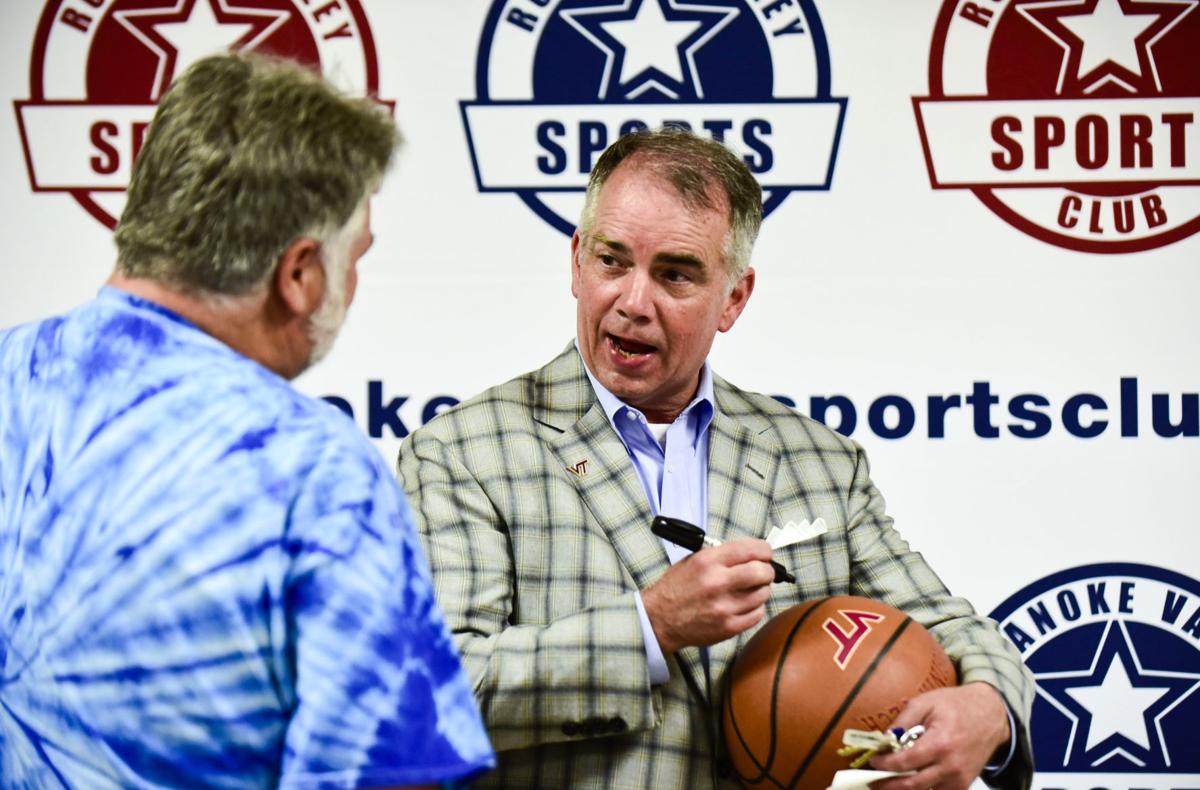 From day one, I've said Kerry was a Cat. Want proof? Click here. I heard that he was so enamored by Kentucky when Cal and company visited a while back that he wanted to commit immediately after he withdrew his name, but his parents wanted him to wait so he tour other schools and make a decision then. He is a mature player, so he took their advice and waited. Everyone is probably getting fed up with this process, but I can assure you he is too. It's a draining process and he wants it done as much as we do. Today is a big though. He is on campus with Calipari and staff and this is when we can get him.
These next two days are essential though and it started last evening. As I told y'all the other night, the is "major interest" in both sides (Kerry and Cal) and a commitment is very possible as early as today (June 19th). Realistically, I say we get a commitment late today or early Thursday but nevertheless I think Kerry joins the team. He will help build EJ and Nick as well as being a leader on this team. He brings a special skill set that Cal and Kenny can further pull out and this will leap Kentucky into the #1 preseason team, giving them a ton of momentum to get 9. Let's go get Kerry.
Follow me on twitter for the absolute latest @soft7juice and @soft7sports and like us on Facebook @Soft7Sports for more Kentucky content.