Kentucky is shaping up to be one of the best teams when the 2019-2020 season begins, but as Calipari stated the other day, he is open to adding another player and this hints at the following two players: N'Faly Dante and Kerry Blackshear Jr. Both are viable options for the Cats, but I tend to think that we may benefit from one more so than the other.
N'Faly Dante is the 2nd ranked center in the 2020 class but his family seems to be pushing for him to reclassify into 2019. While he is from Wichita, Kentucky is also pushing for a reclassification due to his ability to own the paint and it doesn't hurt that he is long as hell. While he is technically 6 foot 11 inches, his wingspan stretches to 7 foot 5 and some measurements even think it is bigger. His length allows him to have an elite shot blocking ability and there is no one better to teach him the game than Kentucky's own Kenny Payne. You know, the guy who trained Boogie, AD, KAT, and pretty much every single big Calipari has ever produced. Payne can bring out the raw talent that Dante possesses and he could easily learn behind Montgomery and Richards.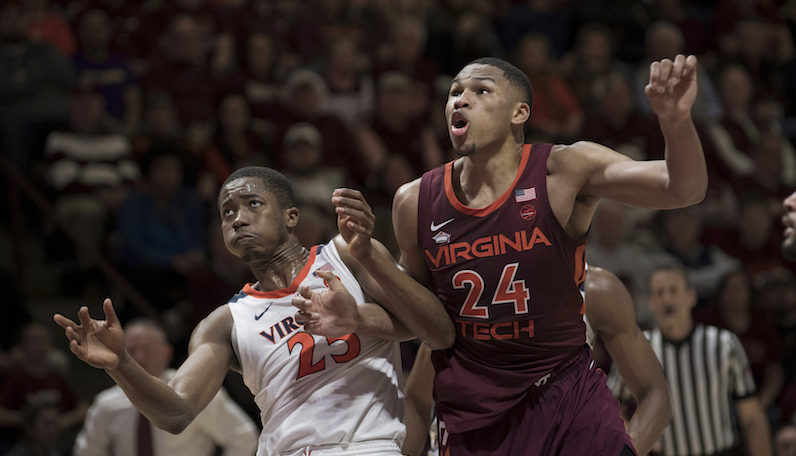 With Kerry Blackshear you know what you're getting. The graduate transfer averaged almost 15 points per game along with 8 rebounds last season in the difficult ACC and going up against Zion and that Duke team. He knows what it takes to win a big game, how to prepare, and he could be the leader that Reid Travis was for last years team. He brings a certain skill set that Dante would not have due to his inexperience, but what else is there left to uncover for Kerry? Buzz Williams is a great coach, he'll give the Cats trouble every time they play, but he can't pull out the talent that Kenny Payne can.
I do think that Kerry would benefit Kentucky almost immediately but we have no clue if he is coming and he has shown no signs of where he is leaning. He recently added Arkansas to his list, as well as the rumored Gonzaga and Tennessee. Kentucky has already visited Kerry and I think Calipari knows his intentions but the fact he is scheduling more visits just seems like it isn't a good sign for the Cats. I've said time and time again that Kentucky is the leader and I truly still think they are, but Kentucky can't wait on him. They need another player and I think Dante, in the long term, would be better.
Personally, I think N'Faly Dante would benefit Kentucky more. He has the raw talent on offense that Kentucky could pull from him. While he isn't the best shooter, he has room to grow. He is very aggressive on the offensive boards and he goes up with authority much like Bam and Boogie did. His defense is what seals him as elite. He has great coordination and strength, going after every shot and he causes opponents to change the course of their shot at the rim. The one thing he has improved is his shot. Like I said, it isn't the best but he has grown into it. He stroke is pure and once he comes on campus, if he spends time with Kenny he could easily become the shooter that EJ and AD are. His weakness if definitely that he is still learning the game and placements, but I think he'd be a great third big and he could eventually become the #1 big on the team. So I ask you, Dante or Blackshear?