Yesterday John Calipari spoke to the media about a few things, including his incoming 2019-2020 squad. He said "I'm really happy with where we are right now…if there is anything that could help us and also help the player, I would consider that." Cal also alluded that another big man could make him feel better, as well as the team. On that, he said "what if one of them get hurt? I'd have to play 4 guards, I've never done that before but I'd figure it out." Let's take a look at the possible options.
Obviously the first choice is Kerry. The graduate transfer from Virginia Tech averaged 14.9 points per game along with 7.5 rebounds and he also shot 50.8% from the field. Blackshear brings an unteachable aspect that no freshman has…experience. Kentucky could benefit from his experience in the ACC, where he went up against one of the best bigs since Anthony Davis in Zion. (Side note, Anthony Davis is far superior to Zion and the national media was so wrong in thinking otherwise.) Blackshear is said to be between Florida and Kentucky, with visits coming soon. I've said it before and I'll say it again, Blackshear would benefit much more by coming to Kentucky than he would Florida. Kentucky gives him a true test every day in practice as well as the national exposure most programs can't bring.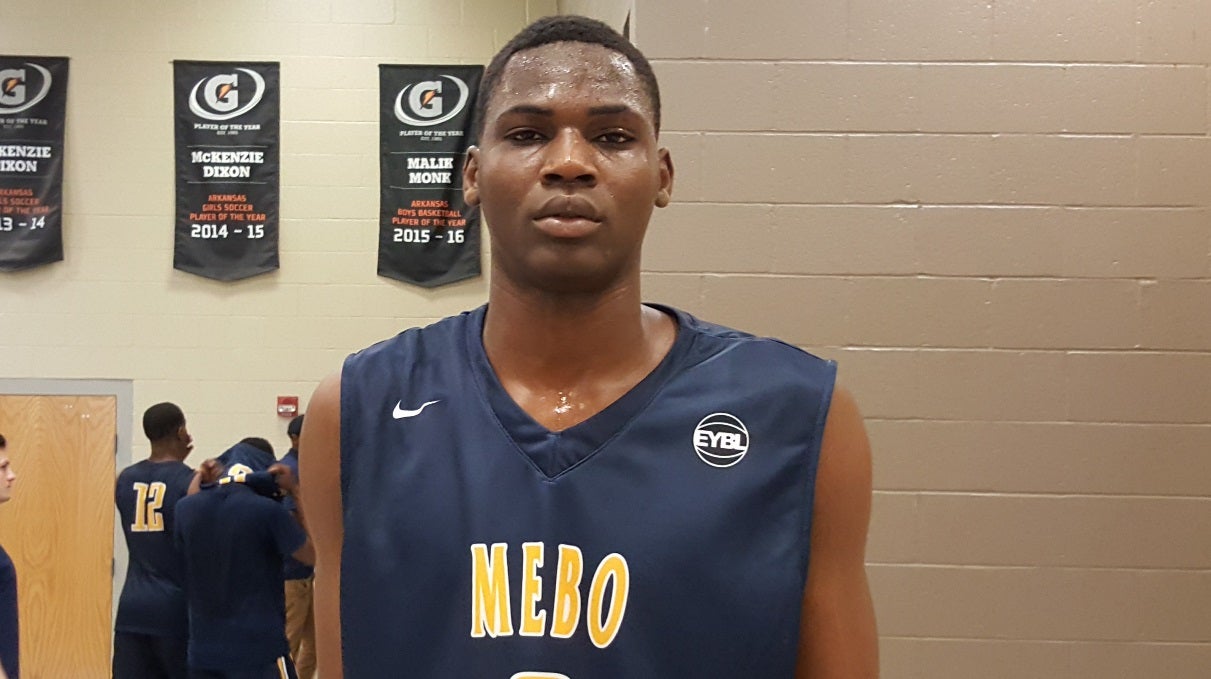 Dante is currently a 2020 prospect but it seems possible that he could reclassify. The 6 foot 11 center has a 7 foot 5 wingspan and he could be a huge addition to this Kentucky team. While he may not be exactly experienced, he could he easily learn how to improve his game behind Richards and Montgomery. He literally owns the paint and Kentucky could use the elite shot blocking ability that he brings. Corey Evans of Rivals says that Dante may reclassify regardless if Kentucky is an option or not. His family seems to want him to reclassify so they're taking the testing and academic requirements because "it's time to go." Claiming he is ready for the big stage, let's hope Kentucky gets their hands on him.
While Dante and Blackshear are both better options, if Kentucky gets desperate look out for Omoruyi. While he doesn't have the raw talent like Dante, Cliff could turn into a Willie styled player. He'd get a few minutes a game but he has the potential to learn and develop much like Willie did. He is probably the furthest from reclassifying, but if Kentucky misses out on both Dante and Blackshear, they could go right after him and ask for a reclassification.
My thoughts…I think Kentucky will get either Blackshear or Dante. Obviously Blackshear is the better option, but he has been extremely quiet on his whole process. I don't know if Kentucky is right for him, but if he truly wants to develop his game with a better shot of being drafted, he comes to Kentucky. IF and I feel like this is a pretty big if, Kentucky misses out on Blackshear, then Dante will join the team. Kentucky will get one of these players and I think both could actually contribute and make the team better. But, Dante is looking more likely than Kerry at this moment.