Welcome back to the Morning Juice where I currently sit at 15-7 which is 68%. 3 more games today, 6 bets. Big day today, let's get started.
When will the injuries end for New York? Yesterday, James Paxton exited the game after a brief 3 innings due to soreness in his knee. This came right after Andujar said he expects to be back in the lineup this weekend. The fact that the Yankees can't catch a break is so annoying, but yet they are still winning and are still one of the best teams in baseball with their C team. If they can keep this momentum going until Judge, Stanton and all those guys come back, the World Series is theirs to lose. For the Twins, they have been one of the more surprising stories in baseball so far. They're sitting at 19-11 and seem to be in a groove. For today, we have Odorizzi (3-2 3.34 ERA) going up against Happ (1-2 4.68 ERA). Happ has yet to return to his normal self, but today may be there day. Last start against the Giants he threw 7 shutout but Odorizzi shutout the Astros. Both have the ability to be lights out, but I think Odorizzi gets the better today. Twins 8-5. Take Minnesota +1.5 and the over 8.5.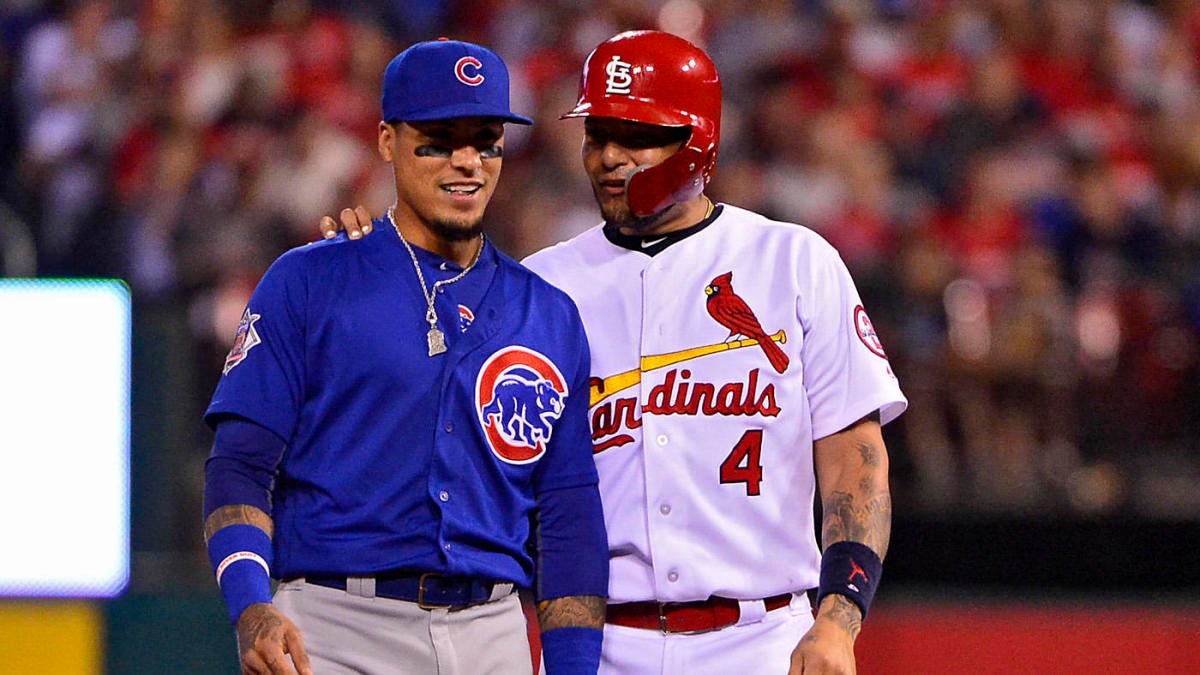 Today we have two of the best/hottest teams in baseball going head to head, what could go wrong? Well to start, Kyle Hendricks shut out the Cardinals high powered offense in only 81 pitches… that's 9 per inning. The Cardinals were cold as ice and Hendricks returned to his former Cy Young self. Today is quite simple. It is Yu Darvish (2-3 5.02 ERA) going up against Michael Wacha (2-0 4.78 ERA). I think the main thing to watch for is Darvish. He is so inconsistent and it's absolutely hysterical. But with him facing the high powered offense of St. Louis after they got shut out the day before, St. Louis will attack early and often so to me, it's easy. St. Louis wins this game 7-2. Give me Cardinals +1.5 and the over 7.5.
I'll say it… the panic button is pressed. The Reds blew a huge lead last night behind Dietrich hitting 2 home runs and having the bases loaded in the 9th only to be shut down. The Reds have been absolutely embarrassing at times and this was one of them. With Scooter being placed on the 60 day DL, this team is going to have to find something to provide a spark. It has been a tough ride and I think it can only get worse. Nick Senzel was called up and got his first hit last night. Honestly, if the Reds don't win this series their season is over. The Giants suck, but apparently the Reds suck more. Today we have Rodriguez (3-3 4.35 ERA) going up against Tanner Roark (1-1 4.08 ERA) . Typically I'd always advise going against Roark, but today I have a feeling it'll be different… it needs to be. If the Reds do not win today, I have no hope. So let's take Cincinnati -1.5 and the over 8.5 because these pitchers suck. Reds win 8-4.
Derby Pick… War of Will. 17-1 odds and he is on the rail with the #1 slot. Take it and win.