Since Cam Newton apparently doesn't have a shoulder anymore, someone has to carry the entire weight of the Panthers offense this season. Christian McCaffrey already put both Carolinas on his back last year, but it was not enough to get them in the Playoffs.
Now that Newton will spend the next year rehabilitating and getting back to his old self, it will be up to McCaffrey again and he knows it. He has spent all offseason on the TaeBo grind and is looking stronger than ever. After all, who else is going to save Carolina, Will Grier? The guy who couldn't beat Syracuse is not exactly what I would call "capable".
Knowing the responsibility of at least 30 reps a game, McCaffrey got yoked and shredded at the same time. I didn't even know that was possible. Here is what he looked like at the NFL Draft Combine in 2017.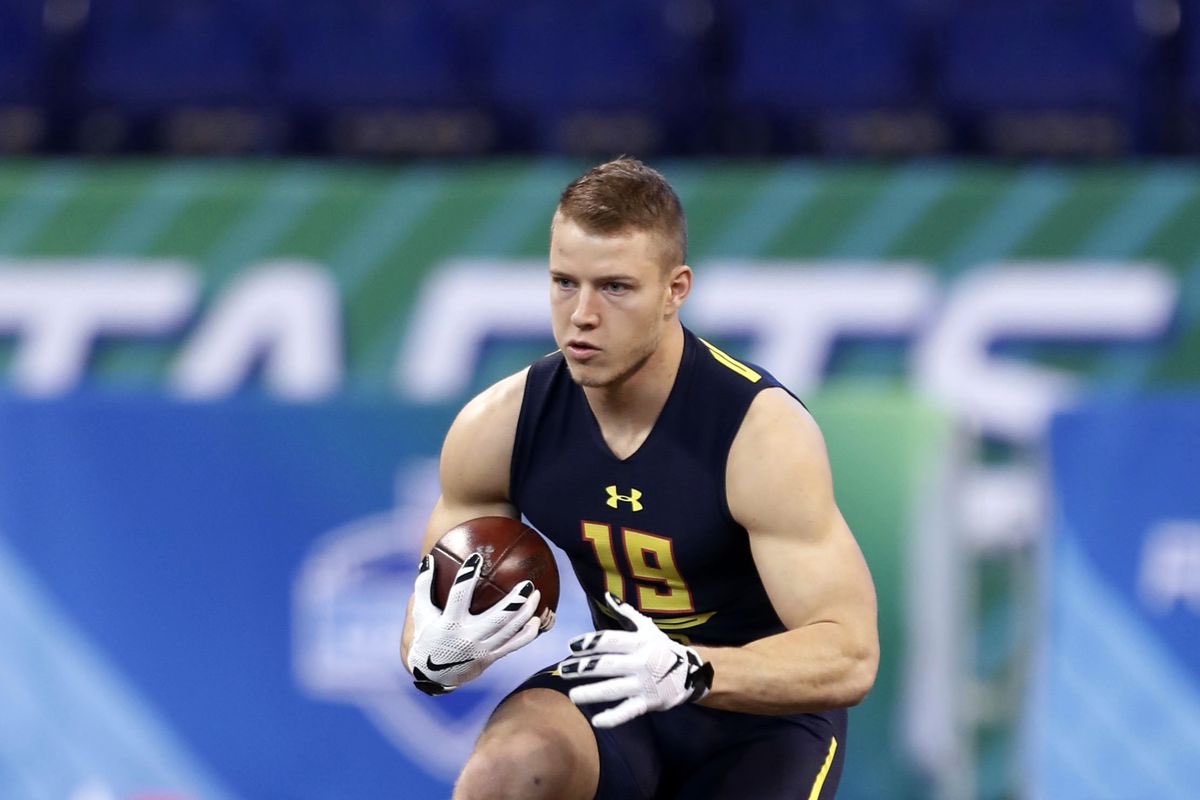 And this is him now. Real Hoodie Melo but with hope for a future career vibe going on.
He is the definitely the one person ever that flexed too hard and their sleeves fell off. After the massive success that McCaffrey has had so far in the NFL, we have to wonder if a certain Undisputed host feels like an idiot now.
McCaffrey got selected 8th. Yet another terrible take from Shannon Sharpe.