Welcome back to another edition of the Morning Juice, this time a little later in the day but who cares, it's finals week. Yesterday, I did 3 games, 6 bets and went 4-2… the Reds just can't help me out. Overall, I'm 7-3 so let's keep the mojo going and ride 6 more bets. Today, Reds vs Mets, St Louis vs Washington, and Braves vs Padres. Let's ride.
The Cardinals were my pick to win the NL Central and they're showing why every single day. This team is just explosive when they want to be and it can be anyone in their lineup. DeJong is someone who I'm keeping my eye on as an early runner in the NL MVP just due to his pure athleticism and he impacts each and every game. Unfortunately for Cardinals fans, my other prediction is coming true as well. Yadier Molina is at the end of his career and he has hit a major decline recently. Yadi is currently hitting .267 with 8 K's in only 25 games. He's on track for his 4th highest strikeouts in his career but what's slacking is his movement. Yadi barely runs anymore and balls seem to get by him easier than they did in the past. Not a good sign for the Cardinals. For the Nats, they have been a surprising team currently sitting at 12-14 but at least they aren't worse off considering they lost their best player. Again, they won't do much but with Corbin (2-0 2.48 ERA) on the mound against Wacha (1-0 4.64 ERA) they stand a chance today. Personally, I like the Cardinals in this matchup so I'm taking them 3-2. Take St. Louis +1.5 and the under 8.5.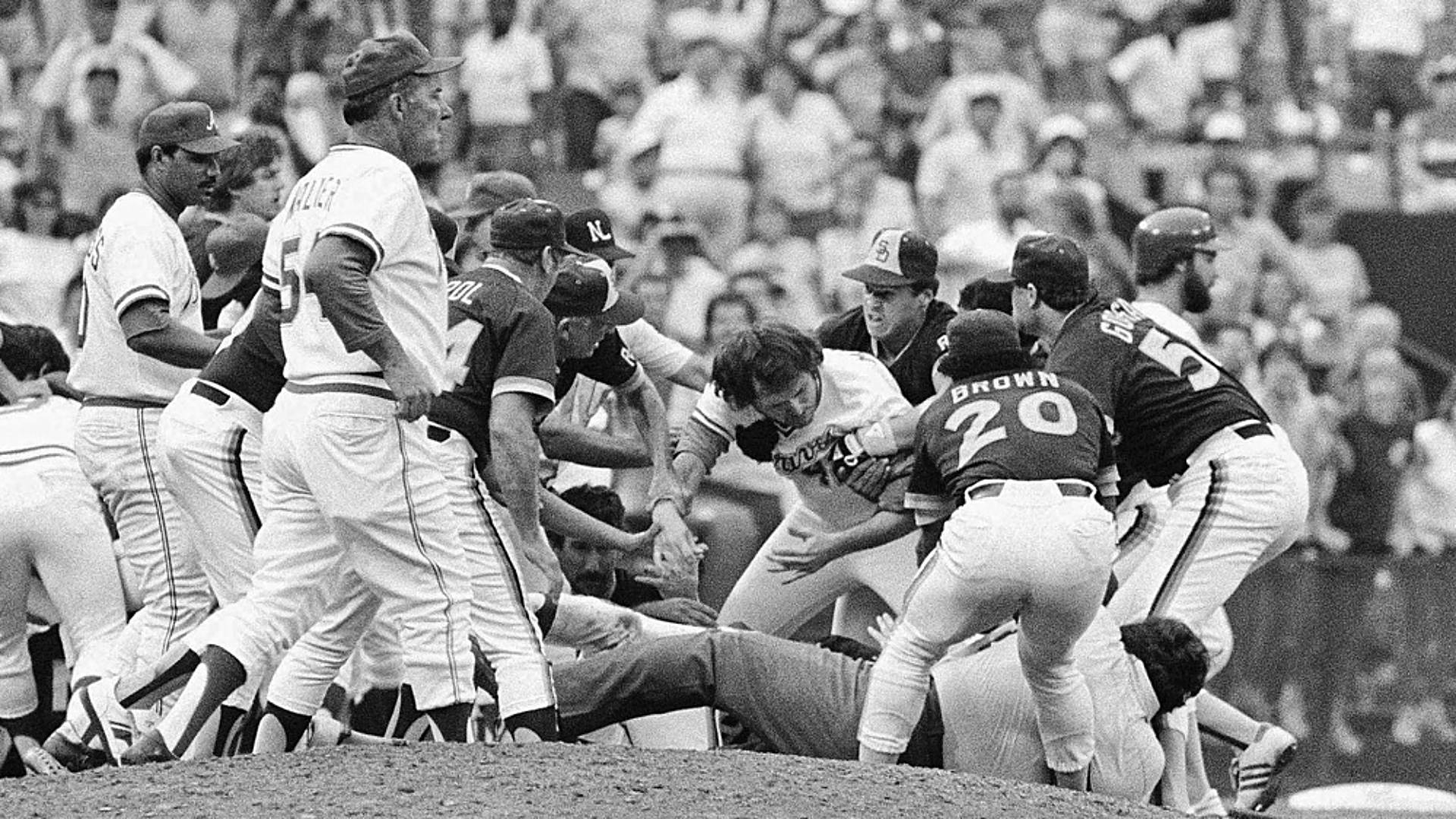 Here's the last time both of these teams were relevant and here's to hoping we get another brawl today. Atlanta has kind of been a disappointment to me so far but I expected them to start slow. With their lineup, they'll be fine in the long run. For San Diego, wow. They own me. They read my predictions and got pissed off because they're currently 16-12 and 9-4 on the road. Manny has provided a much needed spark for this team but they can maintain it? I don't think so. This may be the turning for both of these teams. The Braves has Soroka (1-1 1.69 ERA) on the mound today while the Padres have Margevicius (2-2 3.60 ERA). This is easy for me, give me the Braves -1.5 and the over 7.5. Braves win 6-3.

I need to stop getting my hopes up for Sonny Gray and just accept that the Reds will lose at least 1 in 5 games… aka whenever Sonny starts. I feel bad for him. He's so small and always just has one bad inning and to build on that, whenever he pitches the offense doesn't show up. I really do not know what to think of this team yet and I know I always say wait till Scooter is back, but please… just wait till he is back to provide the spark in the lineup daily. For the Mets, they haven't fallen apart yet so that's nice for them but I think it is just a matter of time before they do. Last year when these teams met, the Mets batted out of order so as long as they don't do that, they have a chance. Tonight we have Tanner Roark (1-1 3.24 ERA) going against Zach Wheeler (2-2 4.85 ERA). I think the Reds need this one and they need this series. Roark is decent against the Mets, doubling his losses in wins (8-4) and I think he'll be solid tonight. I'm taking the Reds 7-4, so take Cincinnati +1.5 and the over 7.5.