I have officially had it with people saying the WWE is not a sport. In fact, it is the complete definition of a sport and that was shown last night. Last night during a NXT match, the ref snapped his leg right in half. But, he continued to call the match until the very end. Grit.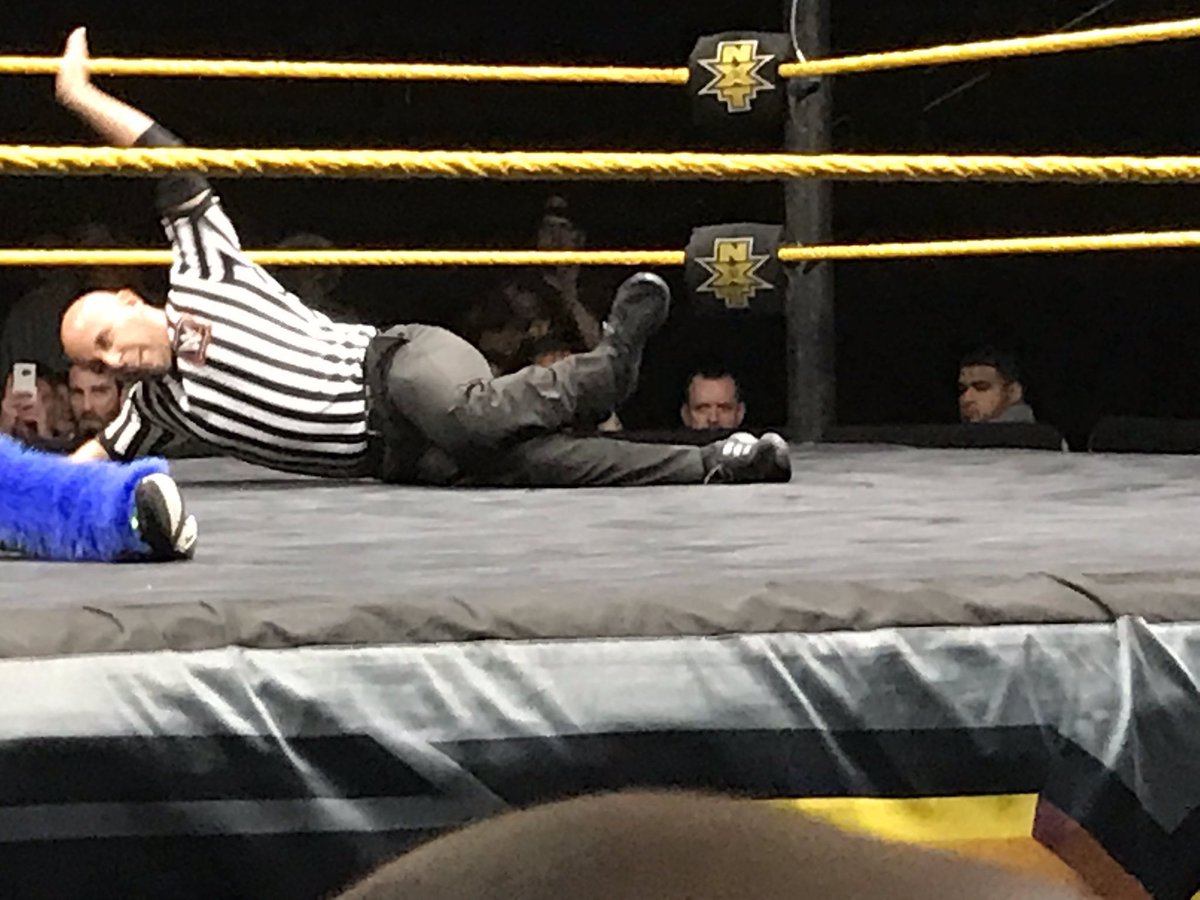 I mean look at this leg. It's literally bent. He took it like a champ though. Besides the fact that his leg is bent almost 90 degrees, you wouldn't be able to tell he broke it by his actions. Here is another look.
If you ask me, Kevin Ware and Paul George could learn a lot from this referee. WWE isn't a sport? Then why did a ref break his leg. The thing about WWE is clear: you get hurt, get over it and finish the match. The NBA and College Basketball could sure learn a lot from this ref.
Here's the video if you want to see it.
That moment you realize your town is cursed. 2 leg injuries in 1 night #NXTOmaha pic.twitter.com/jz1RB8Ymyk— Michael Davis (@TheRealMikeD23) April 26, 2019