This league, am I right?
The pettiness of the NBA Playoffs is what makes them so entertaining even when the games are over. Jared Dudley vs. the city of Philadelphia was great. Russ vs. Dame was even better. But the best petty war that has been going on the entire season has been Enes Kanter vs. the New York Knicks organization.
If there was going to be a headline that came out after the Thunder/Blazers series, I figured it would have been Russ saying that he was still better than Dame, maybe something like this: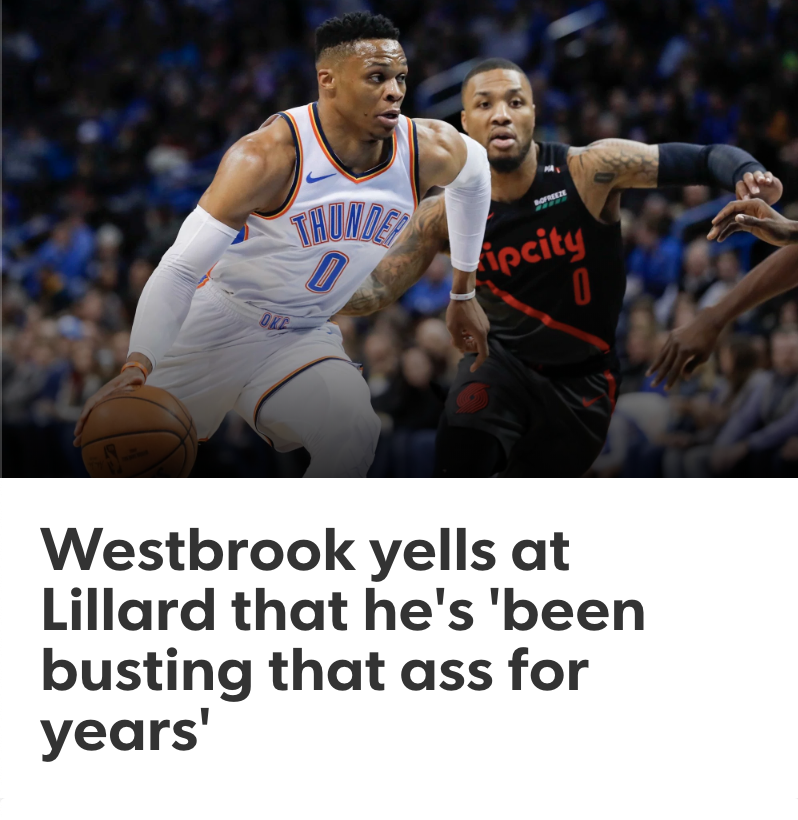 But it turns out that there is someone else that is even pettier that Russ and he has a vendetta against the Knicks, James Dolan and rest of their front office. Enes Kanter gives one last middle finger to the Knicks in his press conference after finally making it past the first round. Take a look:
"I would definitely like to thank the Knicks for waiving me." Kanter might secretly be the funniest person in the NBA.