Michigan State Football has released their new uniforms for the upcoming season and it is getting some mixed reviews. By mixed, I mean the opinions have ranged from people thinking they are terrible to utter disgust in the program as a whole.
Take a look: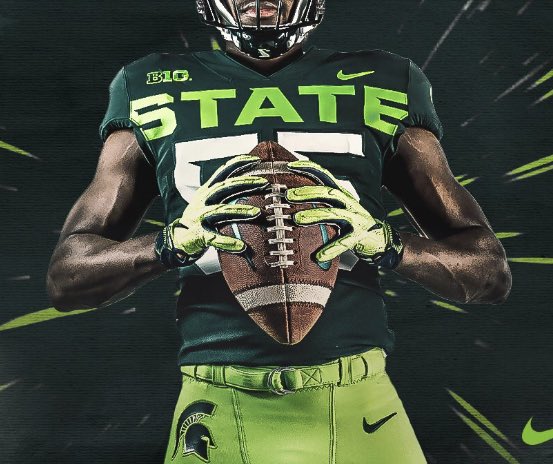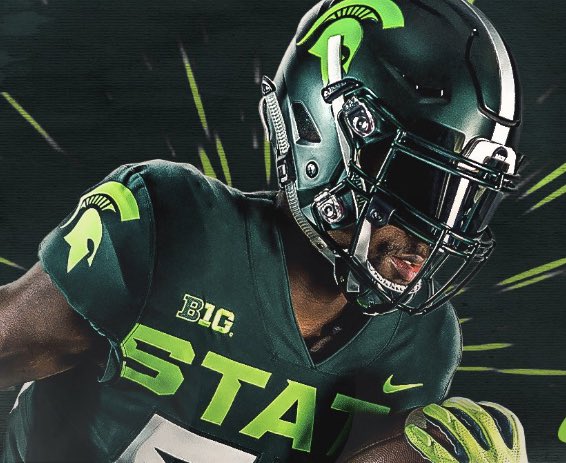 Michigan State's dark green with lime green lettering, accents and pants all coming together to form an athletic looking pile of vomit. What makes it even worse is that they did not go all the way with it. The numbers and the stripe are still white. Don't half ass the ruining of what was once a solid jersey.
Also, why in the world is the world they purposely make the letters too big for the front of the jersey? Not sure if this was a call by Nike or MSU, but whoever someone needs to get fired.