This has not been advertised much at all, so if you missed it, the Reds and the Cardinals are having a 2 game series in Monterrey, Mexico this weekend. First off, this is a cool idea. The latin community has done so much for the game of baseball, so why not have games where the majority of the fans will be latin. My main issue with this is why the Reds vs Cardinals? Neither of the teams are predominantly latino and they are not even close to the border. The Reds struggle with attendance as it is, so why take away the games they could profit off the most?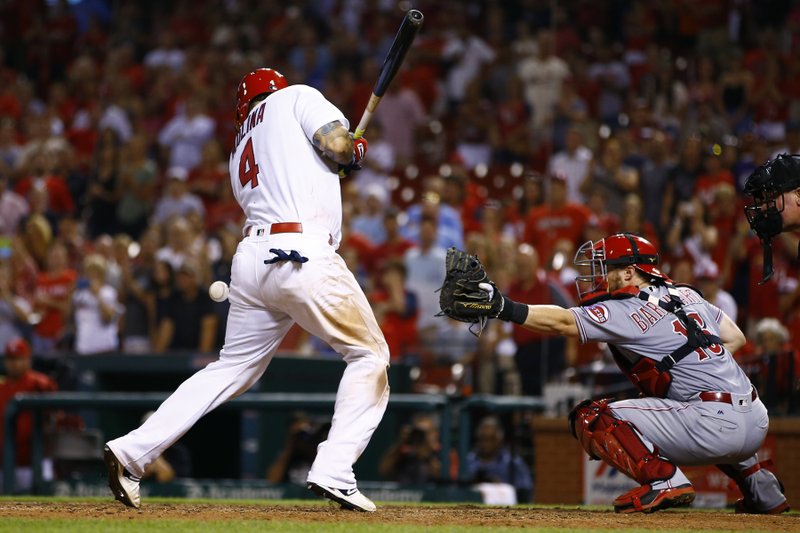 The Reds and Cardinals are rivals and will be until the end of time. Yadi Molina is the biggest piece of trash that lives in St. Louis and will be forever hated by the Reds community. This is what sells seat, especially in Cincinnati. I have not heard a louder "boo" than when Yadi is announced and it never stops. If you're confused, Yadi started a fight after known good guy Brandon Phillips just tapped him on the shin guard to single a "hey how are you." Then trash ass Yadi had to take it step forward and just get offended like the little bitch he is and always will be. Here's the video if you want to watch it. God, I hate the Cardinals.
As for the Reds, they're playing some great baseball right now. After a huge 3 game sweep of the Marlins, the first against the Marlins since 2013, the Reds look to build on that. During their sweep, the offense broke out of their slump and scored a combined 21 while only giving up 1 run. Their hot, no doubt about it. Puig is finally coming around, as is Scott and Winker. The team is finally playing to their standards and this is a huge chance for them to show how good they actually are. I think they'll spilt the 2 game series, but I'll take that and we can easily build on it. As for the game being played in Monterrey, it's so dumb.
My big issue with it is the travel. Both the Reds and the Cardinals come from the Midwest, so why have them go all the way down there? Why couldn't the Rockies and Dodgers have a series or even the Diamondbacks? There are so many smarter options than sending 2 Midwest teams down to Monterrey. The Reds at least stay out West, but the Cardinals have to go straight to Milwaukee after Sunday's game. Just such a dumb move by the MLB. Whatever, let's enjoy some baseball. Oh, and screw you Yadier Molina. Overrated ass. Not top 10 of all time either…