Let me first begin by saying that I am not at all disappointed in Votto's or anyone else's performance in Tuesday's game. The Reds won 14-0 after all. We saw a great pitching performance by Castillo, back-to-back-to-back homeruns and the boys finally showed some confidence.
Can't be mad about that.
I was disappointed in another aspect, however. The Reds have been in the news more than any other team this season. Their fight with the Pirates on April 7th shut down sports news for a solid 12 hours. Yasiel Puig has brought some fire to Cincinnati and it could not have come soon enough. The Reds finally have a reputation that doesn't have to do with sucking. They have established themselves as the new bad boyz of baseball by pimping homeruns and fighting entire cities.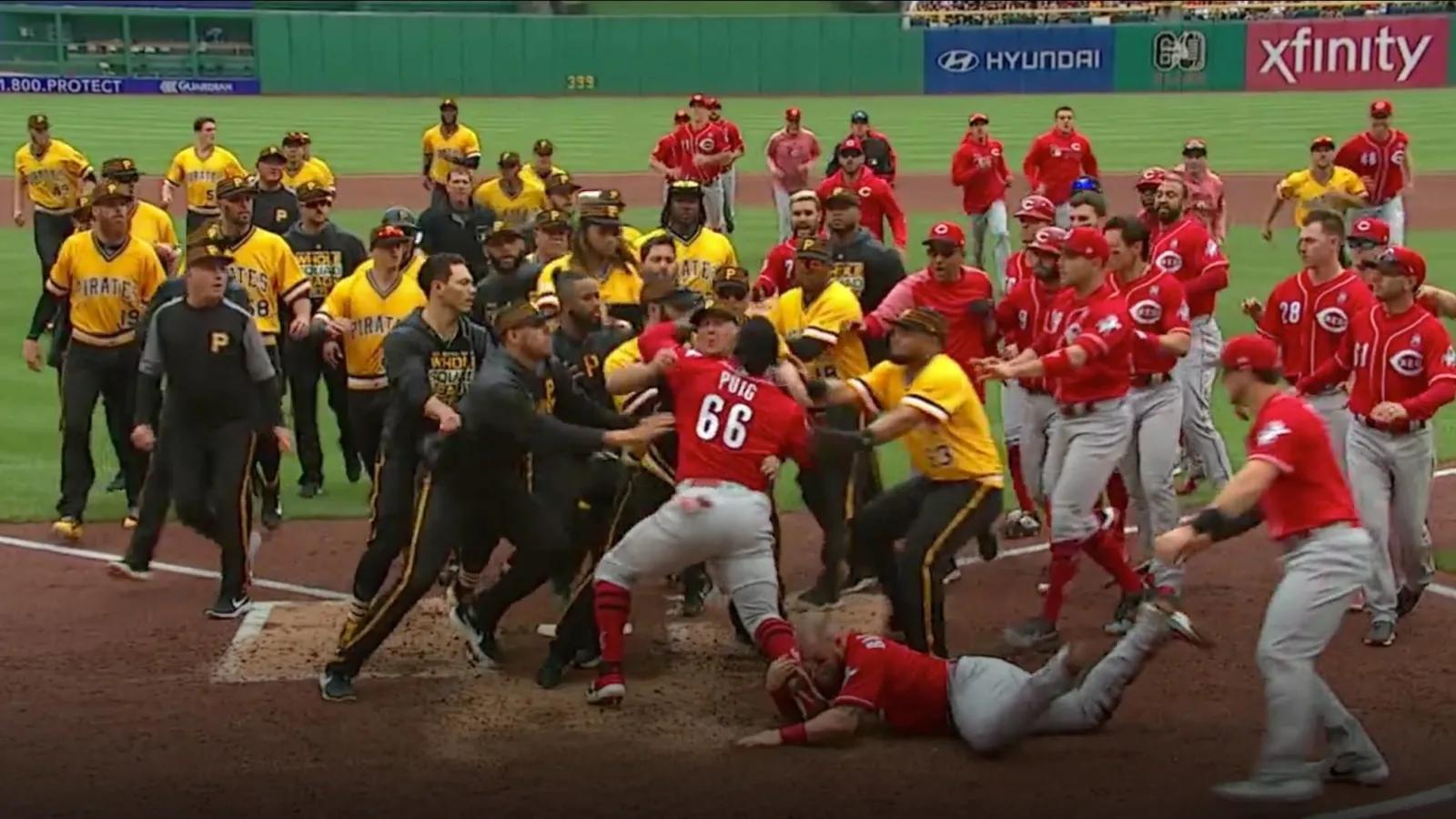 With no Puig in the lineup for the Marlins game, there was virtually no chance of a fight. This year's bad boyz of baseball were going to take the night off… or so I thought. In the 6th inning, Joey Votto was hit by a pitch. The hair on the back of my neck stood up. When Votto took one step forward and not down the baseline, I jump out of my La-Z Boy recliner with only one thing on my mind: Here. We. Go.
You could imagine my disappointment when Votto simply picked up the ball, tossed it back to the pitcher and took his base. While it was a major let down, I have to respect Votto for this. He has much more patience than I. A real "turn the other cheek" move; Jesus level stuff there. Even if I was disappointed that Votto didn't hand out a nap to Chen, I am glad that the face of the franchise had enough restraint in that situation.