It is finally the best day of the year, Wrestlemania. It feels like we've been needing this event since the Royal Rumble, mainly because everything in between Rumble and Wrestlemania is useless just like Rusev and R-Truth's title runs. There's so many matches so I won't analyze the obvious ones, but let's jump in.
This match has been underhyped for the last few weeks. For once, Brock has an opponent that everyone wants to win and the Universal Championship can be on Raw weekly… wait wasn't this Roman's storyline with Brock too? Yes, it was and it's so annoying and old. Brock needs to get the hell out of the WWE because he is just the worst. This has a very similar feeling to last year with Reigns and I fear it may end the same. With Saudi coming up and Roman being back, I'm taking the Beast to win this one, mainly because I think Kofi and Becky will win and don't think Vince will allow all 3 to win. Brock Retains
Honestly, this holds 0% of my interest unless the IIconics win it. Sasha and Bayley are so boring it hurts and I cannot get behind them having a lengthy title run. I think, after Bayley's comments, that they are getting the titles away from them and bringing them back into the solo picture with Ronda leaving. There was so much buzz about Peyton and Billy and I think they get their moment and win their first titles as a tag team. IIconics win
This will undoubtedly be the opener of the actual show. Shane and Miz will put on such a great match with Shane probably doing a daredevil stunt with Miz moving at the last second. Honestly, Shane hasn't won in awhile and it wouldn't shock me if he does here. He is loving every single second of being a heel while Miz is having mixed feelings about being a face. Also, if Shane wins it means Miz can go away awhile from being "hurt" to spend time with the baby and help his wife prepare for the 2nd. I think Shane may win this, so I'll say Shane.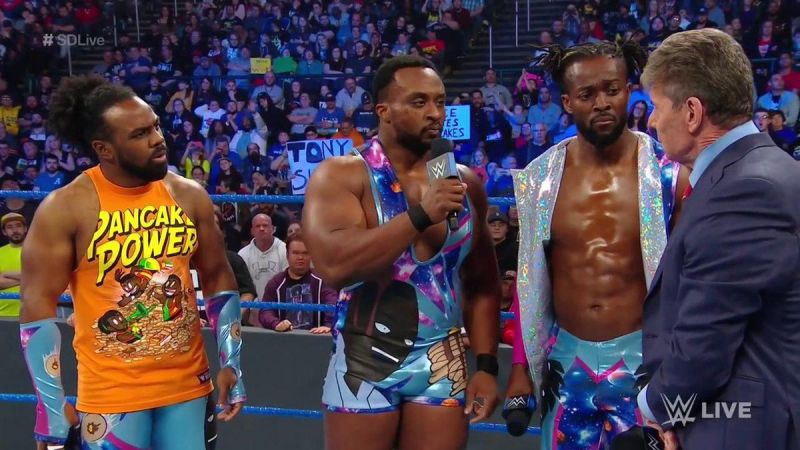 What a beautiful storyline this has become. The true underdog who never got a shot and Vince continuously screwing him along the way. Well, my prediction is he is screwed once more. Everyone knows Cena has a match but no one knows who it is against… well this is it. My guess is Vince adds him to this match or at least says "Kofi has to beat Cena to face Bryan" and it'll be like Bryan's coronation. But this match will be insane regardless. Kofi and Bryan are both amazing fighters and can put on quite the show. I think that Kofi will win this, but if they add Cena I think John gets #17.
I don't care what anyone else thinks, this is the match of the night. One of these two men should have a Title around their waist, but Vince had other plans. This will be such an amazing, gruesome match between two of the dirtiest and most amazing wrestlers in the industry right now. I think that in the end, Aj will break out of the pin after an RKO then AJ will win at the end. I'm taking AJ.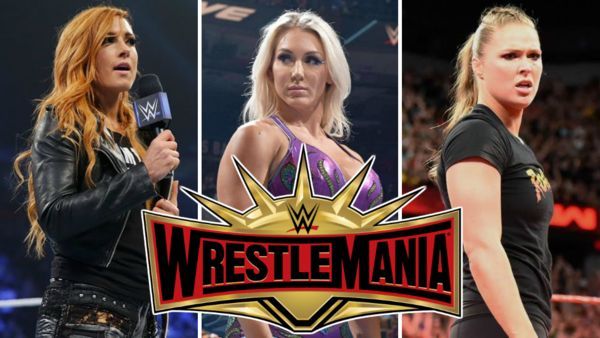 I am beyond excited for this match. I don't think it'll be the best match, but regardless it is a huge deal for the Women's Division. With Ronda due to take a leave of absence after Wrestlemania, I do not think she wins. I think it'll be a very fun match with 3 possibilities. 1) Becky wins and gets the loudest pop ever heard. 2) Flair wins as a big "FUCK YOU" to the WWE fans and Vince would have the biggest boner. 3) Ronda wins and then loses it after the Saudi PPV if and only if they let women compete. Personally, I want Flair to win. She has done the most for the Women's Division and honestly deserves it the most. But I think Becky wins because they have been building this since SummerSlam. I think Becky pins Ronda for the win.
Kurt Angle vs Baron Corbin- Kurt will win his retirement match.
Smackdown Tag Team- Usos Retain
Raw Tag Team- Revival retains
US Championship- Mysterio wins
Intercontinental- The Demon wins
Triple H vs Batista- Hunter wins