I'm biased, but this is the best day in the entire calendar year. When Wic and Parmesan Don began Soft7, Wic knew where my strength was… baseball. Since I can remember, baseball has been a top priority in my life. I've played since I was about 3 years old and stopped my sophomore year of high school. Growing up I always thought I'd be a star baseball player but reality hits you one day and you realize the game you love, just isn't for you anymore. That was the main reason I quit but I did not quit on the sport. In fact, my baseball life was just beginning.
I played baseball at Saint X in Louisville. In fact, most of the Soft7's went to school there if you did not know that already. But after I finished my time at St. X, I applied for an internship with the Louisville Bats and worked for them for a season. After that, I got my dream job.
Last summer I interned for the Cincinnati Reds and words cannot describe how amazing that was. I worked for their promotions department and I was the guy who selected people for the mid/end-inning promotions as well as the coordinator for the 4th of July Flag and the first ever Knock Cancer Out of the Park event at Great American. Another thing I did was worked closely with the Player Relations manager during concerts and even got the meet Walk the Moon and Jake Owen. Last summer was the most fun I've had in my life, so I decided to share my favorite memory… Opening Day.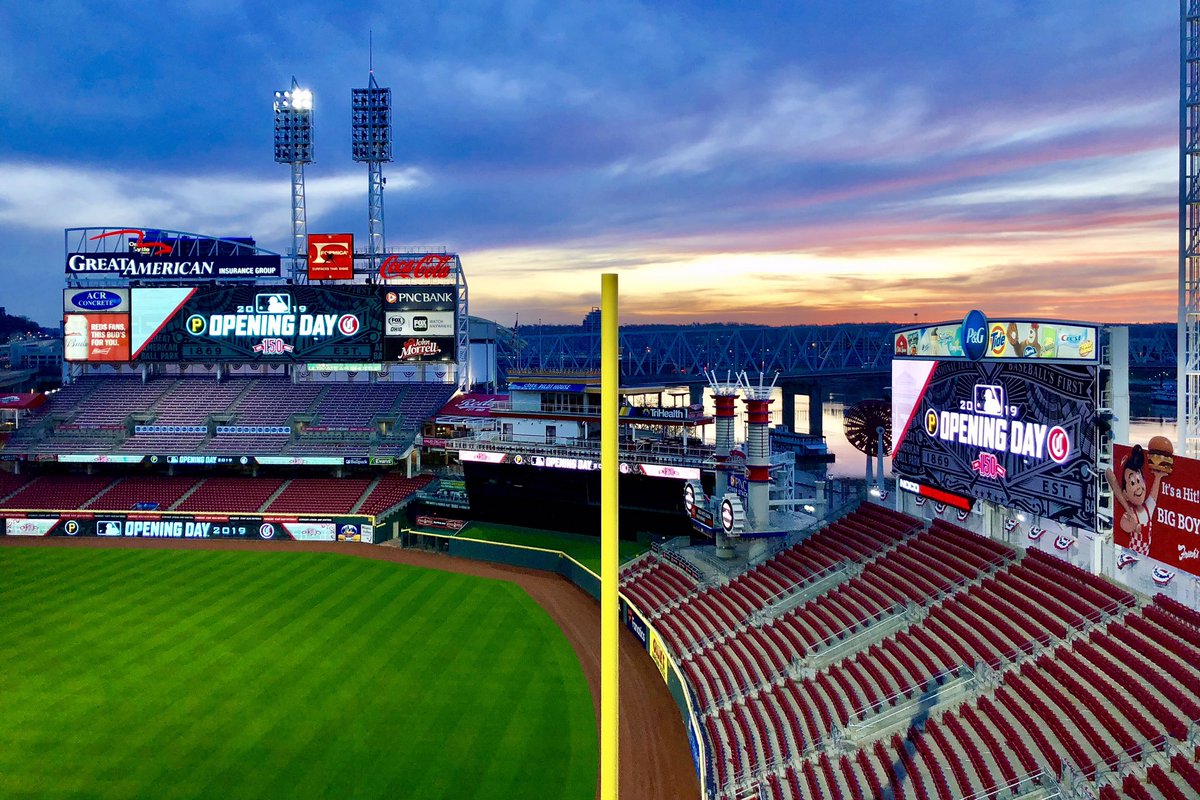 If you don't know much about the Cincinnati Reds and their history, they were the first professional baseball team and they started back in 1869. In fact, they were called the Cincinnati Red Stockings. Opening Day is like no other in Cincinnati. It's basically a holiday and everyone that lives near or works near downtown is there. They do a parade on Findlay Market and the whole city is there, it's wild. Last year, it rained and Opening Day got pushed back a day. I remember being so excited because this meant I could be there. For everyone involved at the Reds, you had to be there at 5am in the rain to set up. It was miserable but again, we were interns and this allowed us all to actually meet one another. We set up everything, including the block party that extended all the way down the street. Once everything was set up, we got to chill. We all walked around the empty stadium, trying to get to get to know the place that we'd call home the next few months and then it all just began.
If you have never walked out on a major league field, it's mesmerizing. I had the honor of walking the first pitch down the tunnel and onto the field. Walking out on that field is something I can't describe. To me, it was everything. My life had brought me to maybe the highlight of my entire career and I miss that feeling today. There is nothing like Reds Country because on that Friday afternoon, the entire stadium was packed, the fly over was perfectly in-sync with the anthem, and baseball could be seen. But none of this compares to what happened next. Bryce Harper. I got to say a few words to Bryce and he gave me the "why is this kid talking to me" look but to converse with one of my favorites was pretty damn cool.
It wasn't much but it was something. Baseball has always had such an impact on my life and one day, one day I'll be back. I look forward to that day every single second of my life because of how much I enjoyed last season. The late nights, the early mornings, the 23 hour days (S/O Taylor and Gabby) were all worth it. So on this Opening Day, I plead to you, if you can go to Cincinnati, go. It is one of the most surreal surroundings you'll ever be in. If not, watch baseball like I am all day, because folks… we're back.