The most heavily bet matchup on the first Saturday of the NCAA Tournament ended in heartbreak for one very unlucky fan.
As Kentucky closed as a 5.5 point over Wofford just before tipoff, an overly confident bettor placed a $110,000 bet on Wofford to cover the spread. The final score was 62-56 Cats. Because of two late free throws, Wofford failed to cover and this angry sports bettor has only one person to blame.
Well, two. One is wrongly to a Kentucky player and the other is himself. I am all for the "go big or go home" mentality, but this may have been so big that he no longer has a home to go back to. Imagine explaining to your significant other that you lost $110k because you really thought the WOFFORD TERRIERS had it. Regardless, I am sure this person is deflecting all his blame to a specific Kentucky player.
That player is Tyler Herro. Add another to his long list of haters. As it turns out, Herro could not possibly care less about your sports bets. He played a near perfect game defensively and stepped up when Kentucky needed him to close out the game with free throws.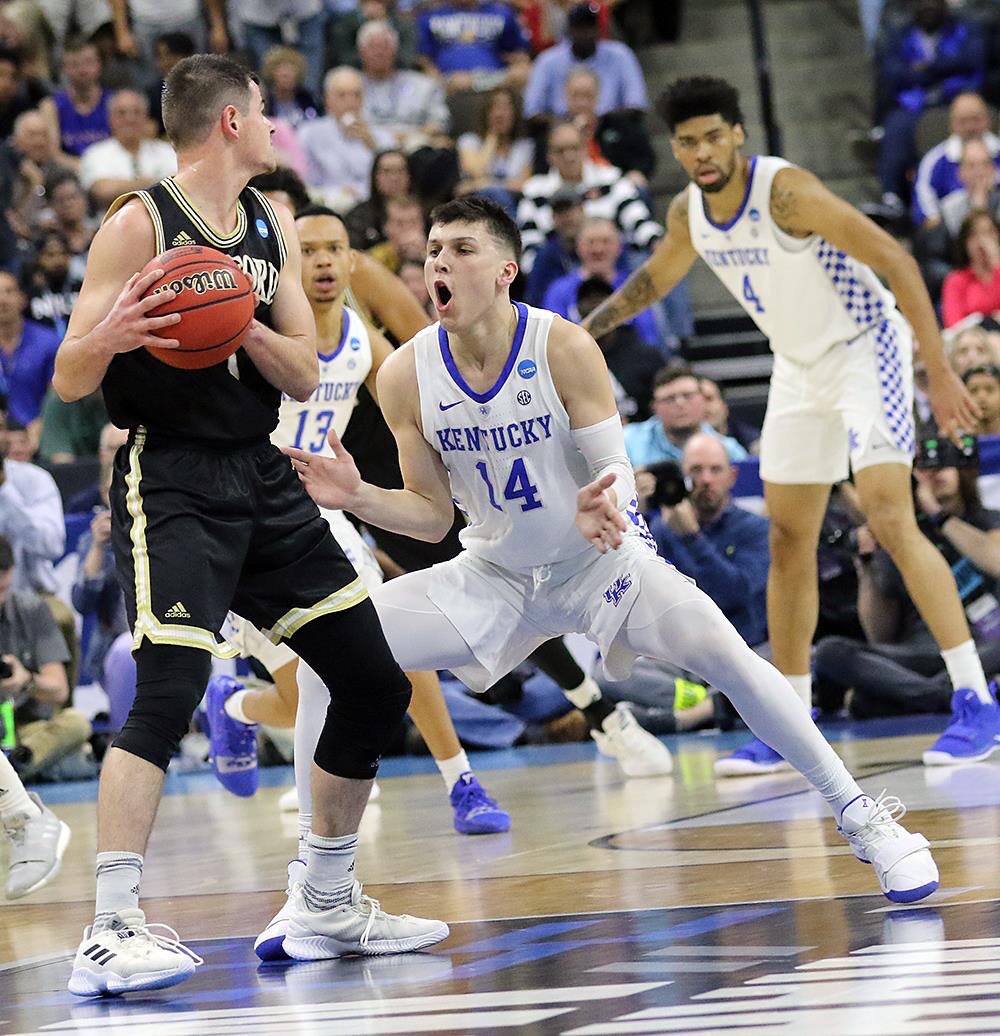 Herro held Wofford's best shooter, Fletcher McGee, to 0/11 from 3-point range. He was in that dude's shorts from the second he crossed half court to the time he shot an off-balance 30-footer. Then, to close the game out, Herro knocked down two free throws to make it a 6-point game. The guy with $110k on the line probably felt his heart sink when he saw the second best free throw shooter in the nation get fouled. He needed a miracle.
Moral of the story: don't bet against my Cats.