Decided to take the round of 64 off and jump right back into action during the round of 32. I'm doing the top 4 games of the day. I am currently 61-29-1 during the season which makes 67%. I'm due for a huge day, so follow along and let's ride.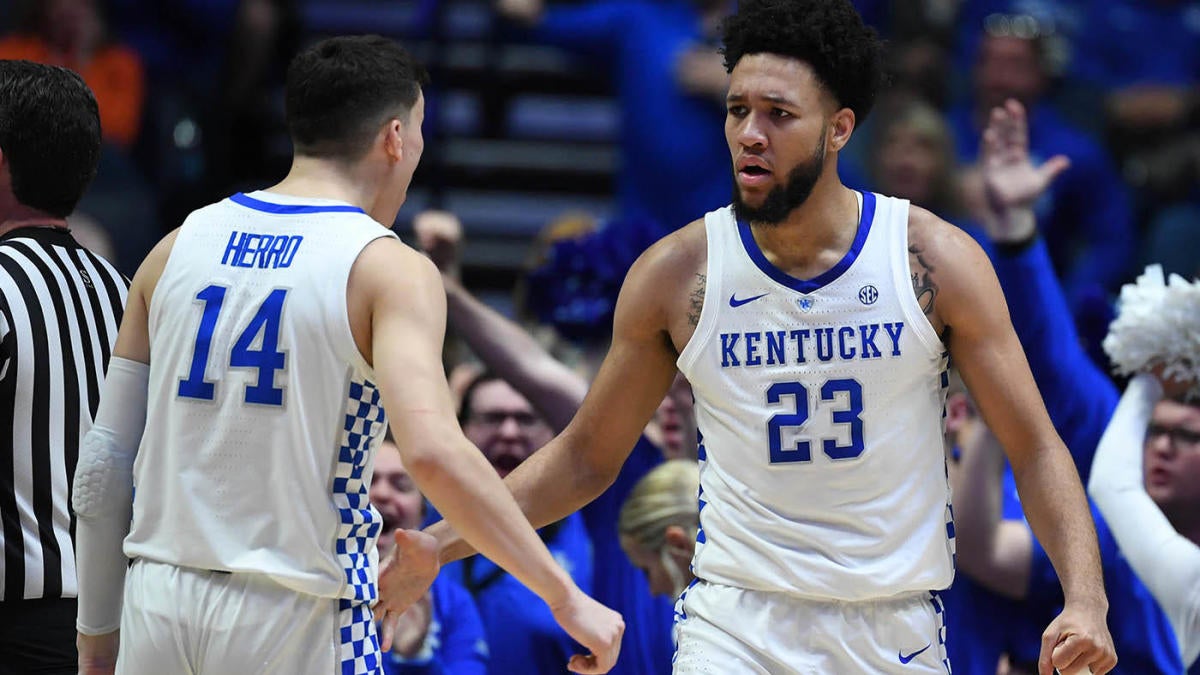 First off, if you missed it, check out my article on What Kentucky Means to Me and share it with your friends. As a Kentucky fan, this game scared me. But honestly, I think Kentucky is just too much for Wofford. Wofford is a great team, they shoot over 40% from three and if they get hot, watch out. They played a tough game against Seton Hall and caught their spark at the end to shut them out. For Wofford, Fletcher Magee needs to get it going early and often. He is now the NCAA record holder for most 3's with 509. People legitimately think Wofford can win and they can but they can't without a solid contribution from him. For Kentucky, it is their second game without PJ Washington who has a mysterious foot injury that no one will tell us anything about. PJ needs to suck it up and play the damn game, but he's out so what does that mean? If Seton Hall would have won, I'd be more concerned. But, Wofford is not a tall team by any means. Their tallest guy is 6 11 but he sucks. Their tallest starter is 6 foot 9. Kentucky needs to feed Reid, Nick, and EJ all day long. Kentucky will test out their 4 guard lineup tomorrow too, with Keldon playing the 4. For Kentucky, Reid needs to be consistent. He cannot get into foul trouble because he can go to town on offense. Expect Reid to score around 20 and I think Kentucky runs away late. Kentucky -5 and the over 137. Cats win 81-69.
I love Mike White. He always looks so dressed up and legitimately shocked every time he wins a game. Also because he always loses to Kentucky which my dad pointed out but whatever, regardless he is awesome. Florida shocked a few people beating Nevada, but I think the Gators might have more in store. Florida could be a sleeper team in the West and they would be my pick if they did not face the one team who could slow their roll, Michigan. Michigan is your typical Michigan team. Slow, boring, but always finds a way. I think Michigan will punch the Gators in the face and they'll have to respond. For Florida to win, they need to hit their 3's. Michigan has struggled guarding the perimeter but Florida is not a 3 point team. If KeVaughn Allen can knock down his shots, Florida wins this game and I honestly think they do. I'm taking Florida 73-65. Take Florida +6.5 and the over 121.
Ja Morant has led his team all the way to the round of 32. He is an absolute beast but this is where his luck runs out. Look, Ja will be an amazing player with an amazing career, but this is his first test against a long, tall, NBA-like team. I really expect him to struggle early and never really find his groove. Unfortunately for Murray, he is their entire team. He recorded the first triple double since Draymond did in the tournament. Florida State will just be too much to handle. There isn't much more to say about this, Florida State wins 71-61. Take FSU -4.5 and the under 138.
This game has been swept under the rug and it seems like no one wants to talk about it, but I will. Auburn is on an absolute tear. In March you have to be the best team at the right time and currently that is Duke but Auburn is up there. Auburn ran through the SEC tournament, beating Bruce Pearl's old team. What I love about Auburn is they never give up. Kentucky had a 20 point lead on them and then won by only 2. They have everything going right for them right now. Kansas, they are the complete opposite. After not winning the Big 12 for the first time in over a decade, Kansas made it to the Big 12 Title Game and lost to Iowa State. Dedric Lawson has been playing like a lost puppy and it doesn't help that Bill Self notoriously chokes every single March. So, thanks to Wic, we are a blog that supports the firing of Bill Self because he is overrated and overhyped. But all of that is out the window tomorrow. Bet the over. This will be a fast, high scoring game. Auburn definitely has the advantage, and I'm taking them 81-72. Take Auburn -2 and the over 144.