Kentucky Basketball is known for their crazy, obsessive fans, even John Calipari hints at it every year. Growing up, I never fully grasped the idea of Kentucky. My parents were huge fans, so was the rest of my family. But I remember the day that all changed, March 29, 2003.
I remember this day like it was yesterday. Kentucky was playing Marquette in the tournament and Kentucky was having their best season in years. Kentucky went down 19 at half, so naturally my brother and I started playing basketball, in hopes of making them play better at our home in Collierville, Tennessee. It did not work. Kentucky lost that game by 14 points. But the loss didn't hurt as bad as something else… Keith Bogans.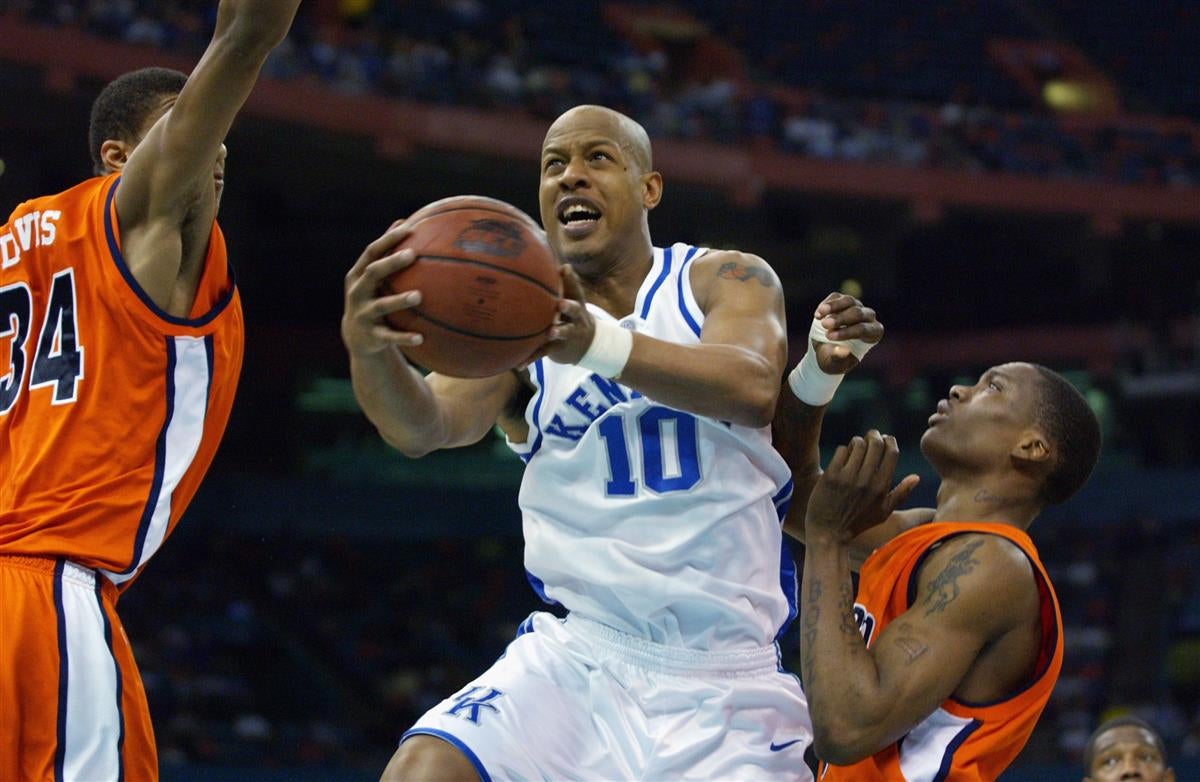 Keith Bogans was the first Kentucky player I ever cared about. I had his jersey, I had press clippings (thanks, Laura), and I watched every second of him that I could. I remember sitting down in the driveway, bawling my eyes out because Keith was done. My parents consoled me and promised it'd get better but right now, it wasn't fair. Now flash forward a few years, maybe 2, January 8th, my brother's birthday. This is when I became a true Kentucky fan. My family and I went to the Memphis Grizzlies vs the Charlotte Bobcats, who happened to have signed Keith Bogans. We sat next to the tunnel that the Bobcats came out of and we weren't too far from the bench. I was wearing my Kentucky 10 jersey. As soon as Keith saw me, and I do mean as soon as he saw me, he came up and my parents said things to him but I remember him saying "Go Cats" and that he'd be back at the end of the game. With it being my brother's birthday, we left so I never got another chance to say anything but I had met my hero, and my true fandom began.
Many people think Kentucky Basketball is annoying, that their fans are too much, and they may be right, but to me, it means something completely different. Kentucky Basketball gives you something to cheer about in the best of times, but especially the worst of times. My freshman year of high school (2011-2012), my mom was diagnosed with breast cancer, they caught it early and she acted quickly enough to get rid of it. My mom was so brave, it allowed us all to be. She had a few surgeries, but one thing that kept us together was basketball. The season that this happened in was 2011-2012… the last time Kentucky won a National Championship. When they won, it seemed to erase the year we had. My mom was healthy and it became a year we celebrated for more than one reason. It will always be the year my mom was sick, but it will also be the year that Kentucky basketball got us through one of the hardest times a family will ever go through.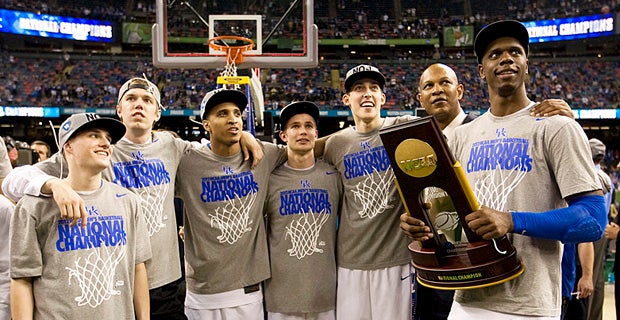 If you read this far, I think you realize how important Kentucky Basketball is to me and my family. Moving around from city to city, state to state, school to school, medical issues to more medical issues, there has been thing constant… Family. Kentucky Basketball is something that brings us all together and it is the main reason I picked to attend the University of Kentucky. Many people call us crazy and we are, but for me, Kentucky gave me memories with every single person I care about. When I was younger my grandad bought me this puzzle and the frame. He passed away 2 and a half years ago but every morning I wake up I see this puzzle and I see a beautiful day in Hardinsburg, Ky with my Nana and Grandad. I don't see the blue, I see the memories attached with the blue.
So as I enter my first season as a graduate, I pray we add another chapter to the legacy. I hope we do this because it will be the first time watching alone, especially with me entering the real world and moving to Phoenix. So in conclusion, thank you Kentucky Basketball for giving my family something that causes so many arguments, so many heartbreaks (fuck you, Wisconsin), but also so many good moments like 2012, Keith Bogans, John Calipari, John Wall, Tayshaun sinking UNC with 3's, and 2019 where we will bring home #9.
PS. Let's get us another one of these while we're at it.