Welcome back to the Morning Juice, yesterday we went 5-3 in the SEC so let's get better. 56-26-1 which is 67%. I'm due for a big day, so let's ride.
This is the first semifinal in the SEC today. In a way, it's a disappointment because we were supposed to have LSU and Auburn. Anyway, this should be a defensive game. Florida scores 65.8 points per game while only allowing 63.6. Auburn on the other hand scores near 80 each game while only allowing 68.4. The last time they met, Auburn won 76-62. Auburn was hot from 3 and very aggressive on the boards and never really gave Florida a chance. I do not think it will be a fun game but it leads into the best game of the day, maybe the tournament. Auburn wins this one easily, 68-59. Take Auburn -3.5 but take the under 140.
Big 10 basketball, so you know the drill. UNDER. This is probably the best game we could have gotten in the Big 10. We have a surging Wisconsin team starting to show their worth against a recovering team that could fall at any moment. Look, Michigan State is overrated, they always are. They'll eventually disappoint in the tournament. They average 79.6 points per game and only allow 66. Wisconsin averages 69.5 points per games while allowing 61.3. This will be a very low scoring, boring game. Wisconsin will need a huge game from Ethan Happ. If he shows up early, they have a shot. I'm taking Wisconsin +6 and the under 130.
The game of the weekend. Because the media only says what Zion and Duke do or have to do, this game will be underlooked on the schedule today. These are two teams who honestly hate the other. Tennessee players all said they feel like Kentucky doesn't respect them. Kentucky players have a ton to prove after their pathetic performance in Knoxville. For Kentucky to win, Ashton Hagans is going to have to play so much better than last night. Also, Reid Travis is back. He played decent last night, playing high higher intensity every second. Nick Richards also played very well last night. If Richards can provide some solid minutes in relief and Hagans plays a smarter game, Kentucky wins this game. Both of the last matchups were blowouts, I think this one stays a little closer. Kentucky 73-69. Take Kentucky -1 and the over 140.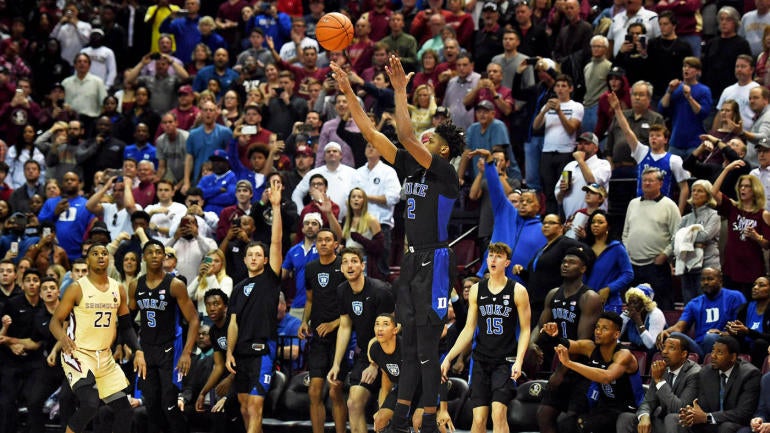 Well, the ACC has underperformed in their tournament and cost themselves from possibility getting three one seeds. Virginia did typical Virginia stuff and lost before the championship. North Carolina needed to win to get a one and Duke beat them. But this game will still be entertaining. The last time they played Cam Reddish drained a last second shot to beat Florida State. Florida State averages 75.3 points per game while Duke averages 83.8. I think it will be a offensive game and that favors Duke. Reddish and Barrett will combine for 60, while Zion piles on another 15 and 15 game. Duke wins this one easily, 87-77. Duke -8 and over 144.