Coach Mike Krzyzewski expects Zion Williamson to sit out yet again this weekend for Duke's rematch versus North Carolina. The last game that Zion played was in a blowout loss to the Tar Heels; of which, he only played the first 30 seconds.
I won't get into the injury and his Nikes exploding. I am sure ESPN has beaten that to death. With Zion out, I actually have no idea what they are doing for content. Thankfully for them, they have college basketball's best rivalry this weekend. And Duke is out for blood.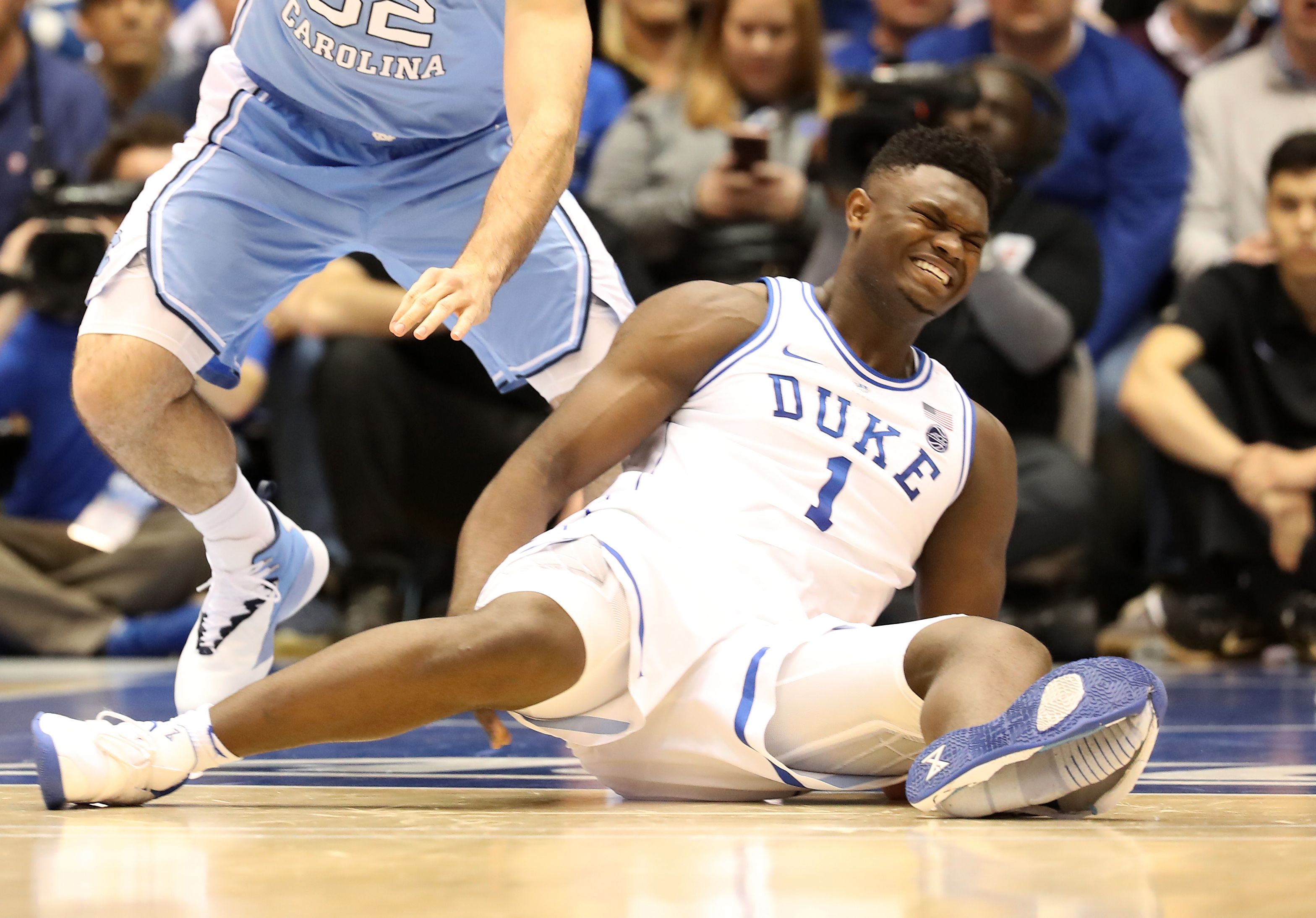 But here's the thing: no Zion, no chance. It is no secret that Duke is driving the struggle bus at this point. They lost to Virginia Tech, but a one point win at home versus a 11-17 Wake Forest team (and celebrating after) somehow seems worse. I know, a win is a win, but it was just ugly. Now they have to play UNC this Saturday. A team that beat them by 16 points already.
RJ Barrett and Cam Reddish combined for 60 of their 72 points that game. Expect the exact same thing this weekend. Another thing to expect? Luke Maye to absolutely BODY the Duke bigs yet again. It is always hard to watch a guy that I can beat 1-on-1 succeed, but it gets infinitely better when it is against Duke. UNC will be up by 20 going into the final minute, then Jack White will hit his first two three's of the game and make it a 14 point loss.
Also, apparently there is still no timetable for Zion's return. Coach K told CBS Sports, "He's getting more confidence, and we just have to get him in shape… I don't think he'll be ready for Saturday. I have to be careful not to push this, but I would be surprised if he wasn't ready by the ACC tournament." I am sure the NCAA Tournament Selection Committee will take his absence into special consideration to make sure Duke still gets a 1 seed.