The U-23 European Cross Country Championship ended in the best way imaginable. The clear frontrunner Jimmy Gressier faceplants while showboating across the finish line. Gressier tried to slide on his knees through the mud which he later blamed as the reason the slide did not go as planned.
What makes it so much better is that Jimmy Gressier is French. So French that he needs to be liberated. In the failed celebration, he is sporting a French flag in both hands. It is only fitting that he goes down in flames even as he wins.
The video is hilarious, but the still frames are almost more funny.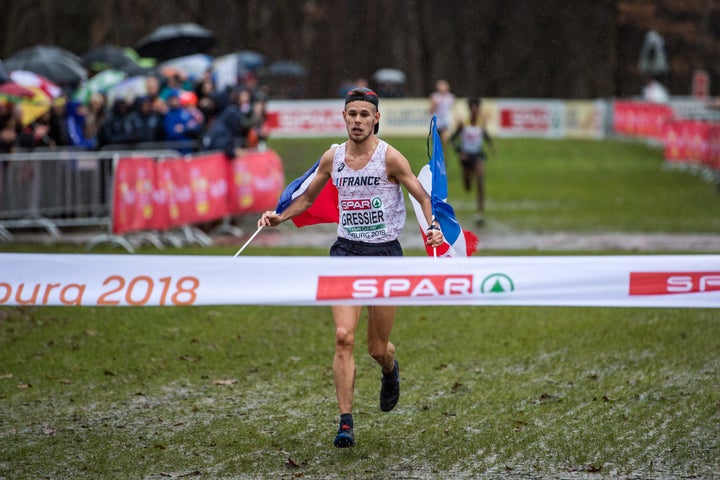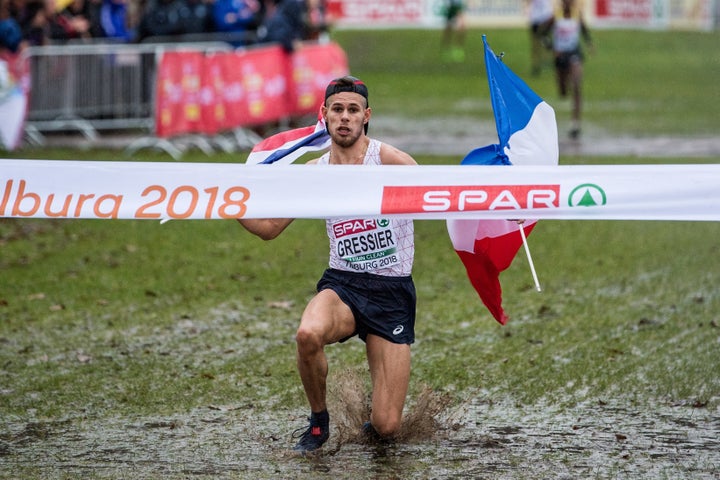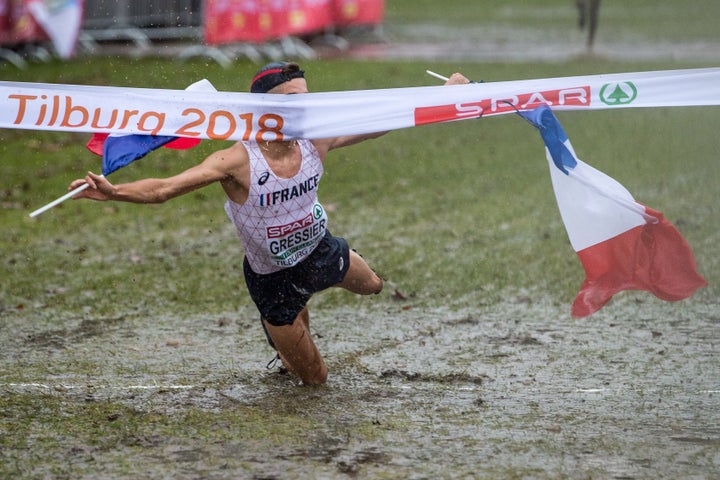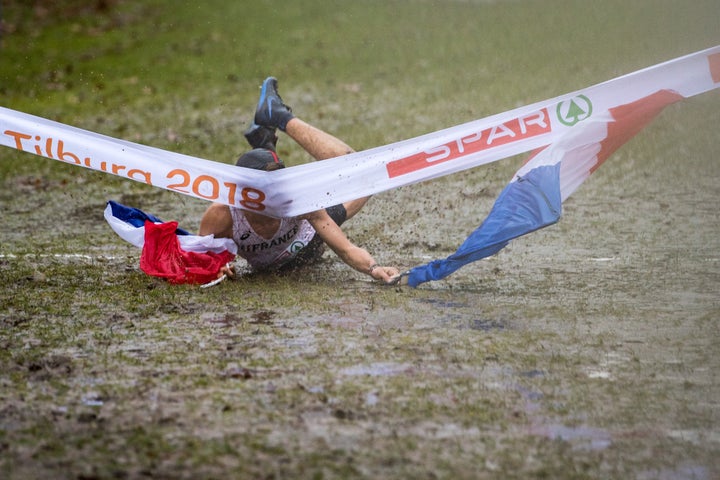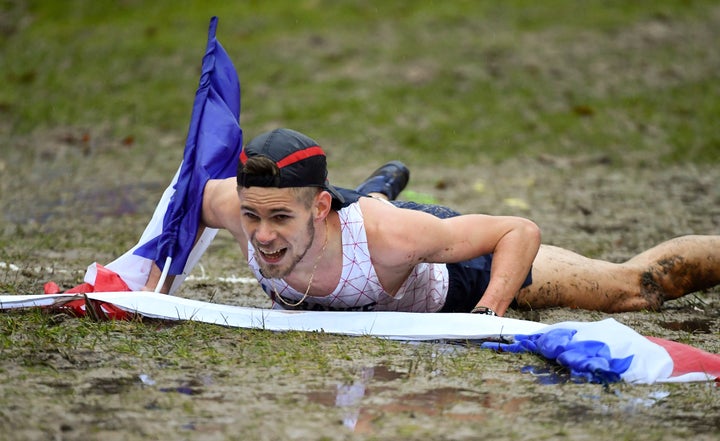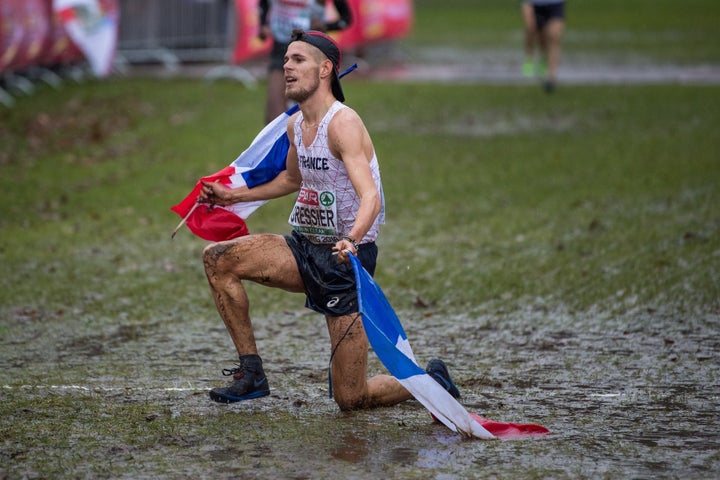 At least he still won.