From the people who broke the Machado news, HuddleSportz, Harper may be interested in San Diego more than we thought. So much so that they are reporting that Bryce asked the Padres to match the 10 year, 330 million dollar offer that the Phillies offered. If this is true, this is incredible and it makes sense. Harper has been in it for the money, but with Machado already signed, this allows Harper to get paid AND play for a good team.
This makes sense for Harper. He is from Vegas and wants to stay close to his home, which could screw the Phillies. The Padres just signed the best 3rd baseman in the league, they have 10 of the top 100 prospects, oh and they're in sunny/warm California. Feels like an easy choice to me. I do have an issue with this though and my main reasoning is that the Padres do not play in a hitters park. It could substantially put a mark Harper's career, as well as Manny's. Another thing I'd like to acknowledge, poor Philadelphia. They thought they were getting Manny or Bryce but will probably end up with neither. This could put the Phillies on the verge of a total rebuild, which would be brutal for them.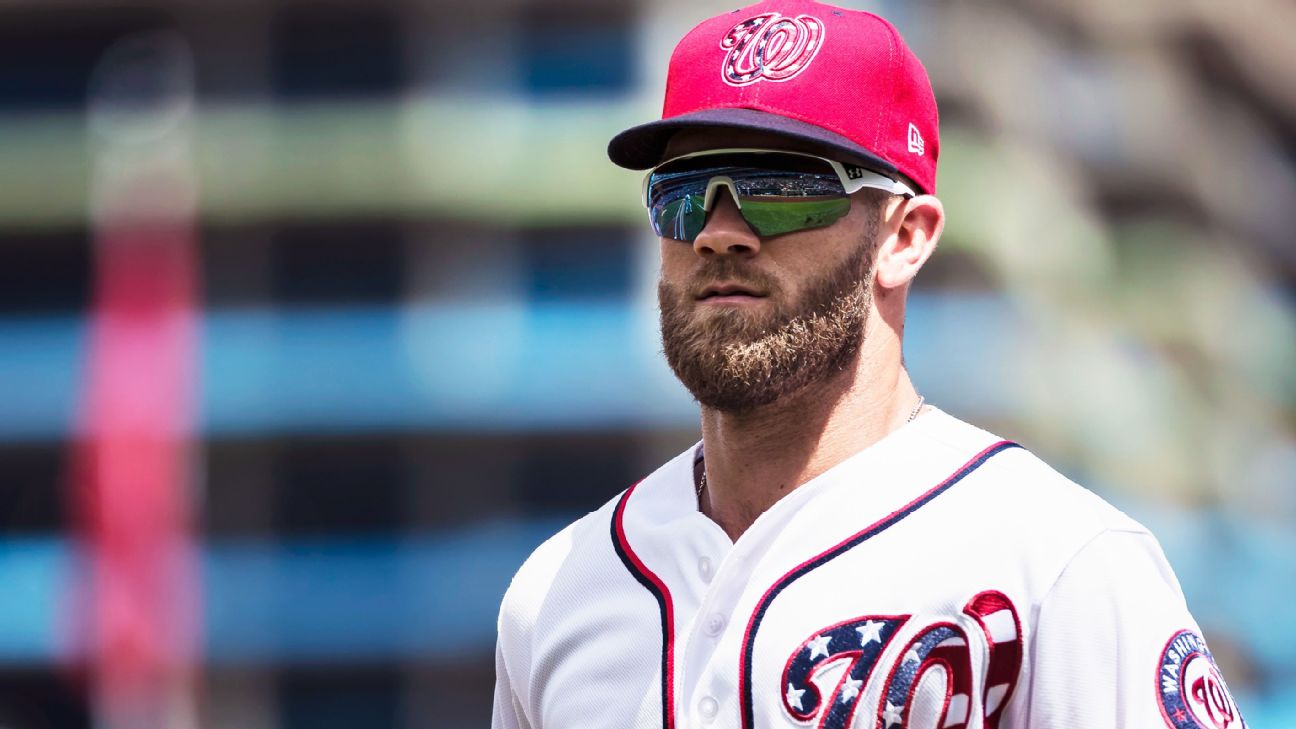 If you read my NL West preview (https://soft7sports.com/2019/02/24/ftd-nl-west-preview-and-predictions-2/), I picked the Padres to finish 62-100 with their current team. If they add Harper, they can win the division from the Rockies. You would have two of the most feared hitters in the MLB on the same roster, along with some veteran talent sprinkled in. The only thing that is poor about the Padres, if this happens, is their pitching. Their pitching is just atrocious. If they sign Harper, I expect them to go after some pitching. If they can build around Harper and Manny, they could definitely make some noise when it is all said and done.
When it's all said and done, I still think Harper goes to Philly, just like I predicted back in November (https://soft7sports.com/2018/11/23/quick-bait-where-is-bryce-harper-playing-next-season/). Adding Harper to that Philly lineup would just put them over the top. And they play in the NL East, which is much easier than the NL West. But regardless of where he decides, I think we're finally close to a final decision. I'd expect it to occur within the week and if this rumor is correct, expect sooner than that.