Well, we went 2-2 yesterday again. Duke seems to be a team I can't figure out, so I may avoid those games for awhile, but we'll see. That 2-2 yesterday brings us to a 30-17-1 total, so let's bring it back up and get started. Two more games today, let's get it.
This needs to be a huge game for Tennessee. They've had a rough two weeks and look to bounce back against a good Ole Miss team on the road. Grant Williams has completely lost his identity due to the bullying he suffered against Kentucky and just looks lost. He had issues with his back last season, so let's hope it is not the same thing. Tennessee needs this game and then they need to beat Kentucky on Saturday to show they still belong in the top 5 discussion. Ole Miss is out to boost their resumé with a huge win tonight. With a 19-8 record, Ole Miss is on the verge of the NCAA Tournament and a win against a top team would get them there. Ideally for Ole Miss, they win tonight and then they win next Tuesday against Kentucky, so a key stretch coming for them. For tonight's game, Tennessee scores 83.6 points per game while allowing 68. For Ole Miss, they average 76.4 points per game while allowing 70.2. For Tennessee to win, Grant Williams needs to be himself. He needs to get started early and keep his energy level high. For Ole Miss, it's the opposite: contain Williams. If they can do that and Tyree goes off, they can win this game. I don't think they win this though, I'll take Tennessee moneyline and the over 143. Tennessee 83-77.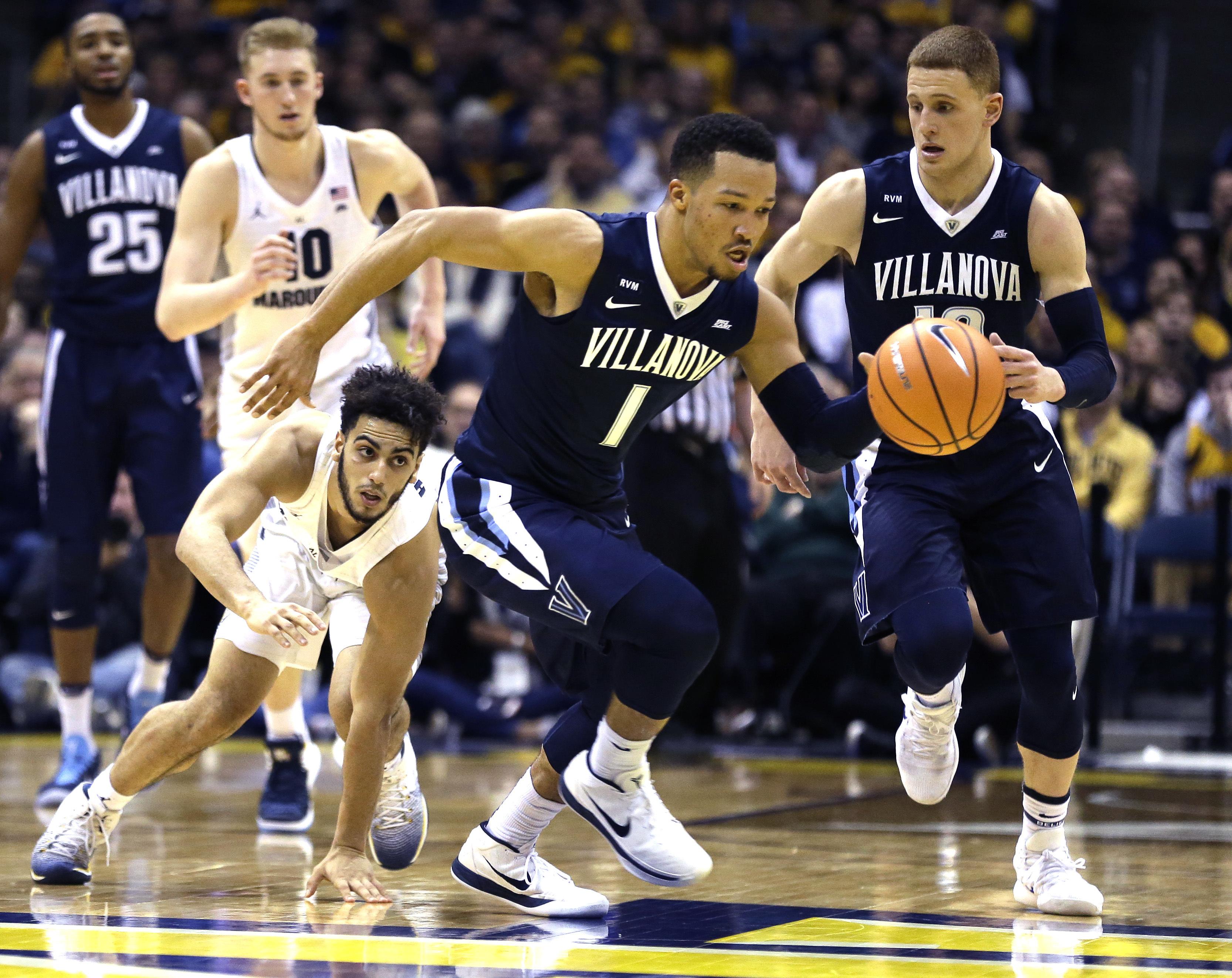 We have interesting rematch in Philly tonight as the Villanova Wildcats take on the Marquette Golden Eagles. The last time they played, Marquette won by one at Marquette, but this time it will be a little different. The defending National Champions haven't been looking like themselves recently and this would go a long way for them. They currently have a 20-8 record and are an essential lock for the tournament, but they need this one. They average 74.9 points per game while only giving up 67.4. Their opponent, averages 78.9 while allowing 68.6. In most categories, these teams are even. I think the one advantage Marquette has is their guard play. Markus Howard is a stud. He scores at least 25 a game and has a 91.5% free throw record. I think this game will come down to how Nova can control Howard. If they can lock him up, they win easily and I think they do 71-63. Take Villanova -3 and the under 142.
Check back in Saturday for more. In the meantime, follow us at @soft7sports so you can stay up to date with all the bets.