I have watched my fair share of AAF games and I can tell you one thing. They do no live up to the hype. We were expecting some quality football after the Super Bowl and all we were given was a minor league disappointment.
The League is in shambles, it is going under financially, and it needs a savior. When humanity needed a savior, God sent Jesus. When the AAF needs a savior, who will God send? Again, Jesus Christ himself… Mr. Tim Tebow.
Here are 8 quarterbacks that would be perfect for the AAF.
Tim Tebow
Touchdown Timmy says he is all in on baseball, but I don't buy it. If an NFL team came knocking, he would drop the Mets organization like a girl trying to take his virginity. Hard to believe that a guy who spent his whole life trying to perfect one sport would just give up on it.
Johnny Manziel
I am sure that you could tell this one was coming. Look, Canada is cold and the only thing he should be backing up is a Range Rover into his parents' garage door. Come home to Texas, Johnny. The defenses in the AAF are similar to the bad defenses in the SEC which is where you shined.
Jay Cutler
How great would it be if Jay Cutler and Steve Spurrier teamed up? The only play in their playbook would be Four Verticals. Fifty yard bombs every play. They wouldn't even need to punt, because the ball would eventually get intercepted way down the field. I know he is probably told old, busy with the Cutlets (his kids) and his tv show; not to mention that there is no way he gives enough of a shit to have anyone tell him what to do anymore. Regardless, I am sure that there are plenty of Bear's fans that want to see Mr. Fourth Quarter suit up again.
Mark Sanchez
Sanchez is just so good at embarrassing himself. I don't think that I appreciated it enough the first time around. If given a second opportunity, I promise not take it for granted.
Nathan Peterman
I have heard that the AAF has been having a problem with scoring lately. Wanna guarantee at least two touchdowns by opposing defenses every game?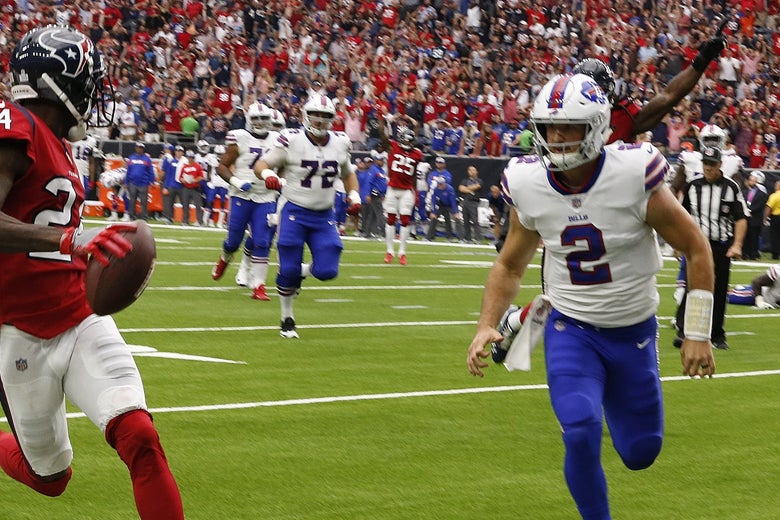 Brock Osweiler
It is incredible that this man is still on an NFL roster and I am not (no invite to the combine yet again *sadface). 6'7″ is a great height for a quarterback in theory, but in game it has not proved to mean that much. In practice, it must be okay since that is the only squad he is ever going to make in the NFL.
Chad Kelly and Maty Mauk
Wanna get real honest for a sec? The only reason I want these guys to suit up again is because I have not heard anything about them in a while and want to know if they are okay. We all heard about $wag Kelly getting arrested for drunkenly walking into a stranger's house and getting cut from the Broncos. Haven't heard a thing since. But what about Maty? Could someone check up on him for me? Last I heard, he was at Eastern Kentucky.