Last week I gave y'all my AL West preview and predictions (https://soft7sports.com/2019/02/17/ftd-al-west-preview-and-predictions/) and this week I am bringing you my NL West Preview and Predictions. To start, this is such a fun division in baseball with the Rockies, Diamondbacks, Dodgers, and now San Diego with the addition of Manny Machado. So let's take a look.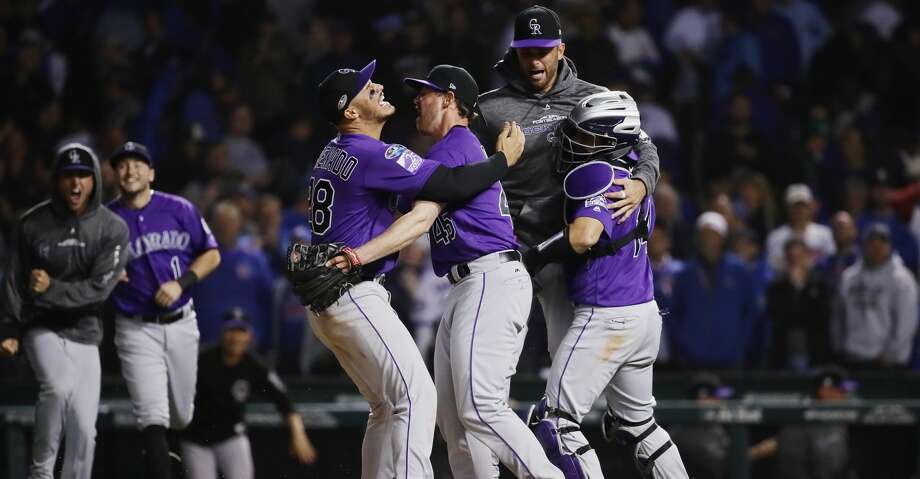 Projected Lineup: Charlie Blackmon OF, Daniel Murphy 1B, Nolan Arenado 3B, David Dahl OF, Trevor Story OF, Ian Desmond OF, Chris Iannetta C, Garrett Hampson C.
Projected Rotation: Kyle Freeland, John Gray, German Marquez, Tyler Anderson, Antonio Senzatela, Chad Bettis.
This Rockies team caught fire late last season and almost scared the Dodgers out of the Division, but they ultimately lost to the Dodgers in the NLDS. Look, I love this team. I love how they sneakily have one of the most explosive offenses in the game and they play half of their games in Denver, ya know with the altitude? I think this is the season Arenado finally wins MVP and Trevor Story, along with Charlie Blackmon, will have monster seasons as well. If their rotation can stay healthy, they'll win the division and be one of the best teams in baseball. I'm picking them to win the NL West with a record of 93-69.
Projected Lineup: AJ Pollock OF, Corey Seager SS, Justin Turner 3B, Cody Bellinger 1B, Max Muncy 2B, Chris Taylor OF, Joc Pederson OF, Russell Martin C.
Projected Rotation: Clayton Kershaw, Rich Hill, Walker Buehler, Kenta Maeda, Hyun-Jin Ryu, Julio Urias.
The favorite of the division, easily. The Dodgers are the safest pick since the Yankees in `04 but just like them, they'll disappoint. The Dodgers have been the best team in the NL over the last few seasons, and I don't expect that to change. They get Seager back for a full year and they seem to just be cruising. Their rotation will be amazing and I think their season will go as far as the rotation can take them, which is the playoffs because Kershaw will ultimately fail again in October. I am excited for Walker Buehler and I think he is a Cy-Young surpriser. If he pitches anywhere close to how he did last postseason, he could have a historic year and lead the Dodgers back to the Series. I think they don't. make the playoffs as a wild card but have a record of 91-71.
Projected Lineup: Ketal Marte OF, Eduardo Escobar 2B, David Peralta OF, Steven Souza OF, Jake Lamb 1B, Wilmer Flores 2B, Nick Ahmed SS, Alex Avila C.
Projected Rotation: Zack, Greinke, Robbie Ray, Zack Godley, Luke Weaver, Merrill Kelly (minors)
This is where this division goes south. The Diamondbacks will not make any noise this season after trading away Goldschmidt to the Cardinals. I have very low expectations for this team. They don't have much power in their lineup nor do they have that good of a rotation. Robbie Ray and Merrill Kelly might make them better in the long run, especially Kelly. The quicker they get him up from the minors, the better they will be. As for Greinke, he needs to have another Cy Young season for the Diamondbacks to even stand a chance. I think they'll be awful and finish 71-91, fourth in the division.
Projected Lineup: Steven Duggar OF, Joe Panik 2B, Evan Longoria 3B, Buster Posey C, Brandon Belt 1B, Brandon Crawford SS, Mac Williamson OF, Chris Shaw OF.
Projected Rotation: Madison Bumgarner, Jeff Samardzija, Derek Holland, Dereck Rodriguez, Andrew Suarez, Ty Blach, Drew Pomeranz
This team will be my "might make some noise" team. I think the Giants have what it takes to make a run, but in the end they'll fall short. If they sign Harper, it changes everything but as they stand right now, they're a piece away from being complete. Their rotation is stellar if it remains healthy. With MadBum, Samardzija, and Holland, this team can stay close in the playoff contention but it will come down to their offense and if MadBum doesn't miss half the season again. With it being Bochy's last season, they'll fight for him and I expect Posey to be the best catcher in the entire league this season, so I think they finish 85-77 but just miss the playoffs.
Projected lineup: Ian kinsler 2B, Manny Machado 3B, Eric Hosmer 1B, Wil Myers OF, Franmil Reyes OF, Manuel Margot OF, Luis Urias SS, Austin Hedges C.
Project Rotation: Joey Lucchesi, Robbie Erlin, Bryan Mitchell, Eric Lauer, Luis Pedromo
Well, Manny won't help this team much. They are a team of little leaguers who will win a few games but never make too much noise. Plus, it's not a hitters park, so Manny will struggle early and often. They'll finish 62-100.