In a huge turn of events, the 12-46 Cleveland Cavilers are finally back to the Eastern Conference winners they were previously. As Tristan Thompson said at the beginning of the year: "We're still 4-time Eastern Conference champions, so until you take us down from that, teams ain't got much to say. Boston, Philly, they ain't got much to say. Boston had home-court Game 7 and lost. Philly, you guys almost got swept. Toronto – we know that story."
Yesterday, news broke that Tristan and his baby mamma Khloe Kardashian had ended their relationship. In a shocking turn of events that no one could have seen coming, Tristan allegedly cheated on Khloe again (who would have ever guessed). But this is the kicker…the girl Tristan cheated with was Jordyn Woods, Kylie Jenner's best friend. Kylie literally has given Jordyn everything to her name, including allowing her to stay in a billionaire's mansion. Now, Kylie has to kick her to the curb and in 10 years Jordyn will be an answer to a trivia question or on a special of "Where are they now?"
So how does this help the Cavs? The Cavs now can return to their winning ways. The so-called Kardashian curse has come to an end in Cleveland so bring back King James and let's run it back. With Tristan, Sexton, Love, Clarkson, and Cedi this team returns back to championship contention, especially with the curse lifted. The Cavs will go on a run and maybe even finish this season with 20 wins, all thanks to Tristan.
In another non-shocking move, this comes out right before Keeping Up With the Kardashians season 16 starts this Sunday, so what better way to build hype than with a huge cheating scandal. The devil works hard, but Kris Kardashian works harder.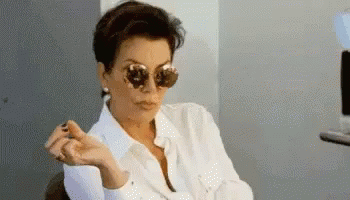 P.S….. isn't it ironic that Kendall is in a serious relationship with an NBA star, yet Simmons is striving right now and there is little talk about a curse, but the Cavs got rid of their curse and they are still just awful.