Dwayne Wade and LeBron James have officially played their last game together in the 2019 NBA All-Star game. Maybe this wasn't the reunion tour we needed though. Something happened in the game that made me cringe worse than when Draymond Green pounds his chest after getting his 6th point in the 4th quarter.
LeBron and D-Wade had an incredible run in Miami. They gave us some of the best sports memories of all time. Getting busted by JJ Berea, being dominated by the Big Fundamental, needing Ray Allen to bail them out and then this alley-oop that, like Rudolph, will go down in history.
Flash forward a couple years to the 2019 NBA All-Star Game. The fans wanted one thing from Dwayne Wade and LeBron: recreate that dunk.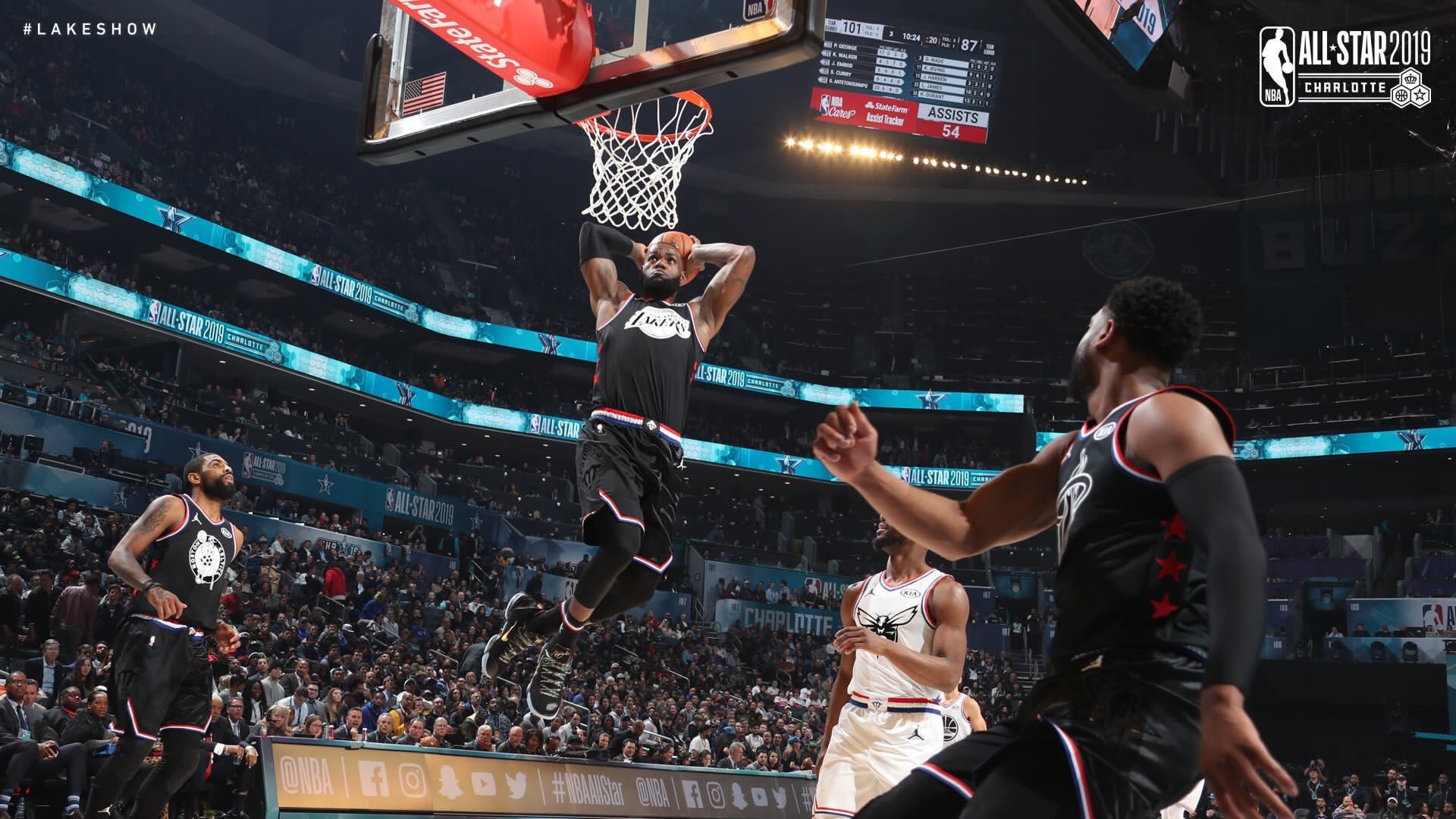 Close enough, a lot of people thought. But it kinda ruined the game for me. Look at the two pictures: do these look different to you? I knew all those years of finding the 5 differences in the doctor's office waiting room would come in handy.
First picture: D-Wade throws the ball of the backboard and knows for certain that no matter where the ball comes off, LeBron would make it happen. Doesn't even need to look. Second Picture: Wade has to make sure that he throws it perfectly off the backboard and has doubts that LeBron will finish the play. He needs to look back to make sure.
Dwayne Wade has lost faith in LeBron James. Sad because they would have been one of the best duos ever if Dirk didn't have something to say about it.