Last night in Houston, the WWE invaded and brought us the Elimination Chamber. Overall, it was okay. There are a few storylines that this brought us, including what we all now want at Wrestlemania. Let's take a look.
This match was okay. It was the first match of the PPV and I thought it'd be the last but whatever. It started with Bayley and Sasha and Mandy and Sonya and it had one major bump, which was an elevated neckbreaker by Bayley on Rose. Every entrant came in and it just seem crowded and annoying but then Fabulous Glow was eliminated and rumor has it…it was because of the out of ring drama surrounding them this weekend (Jimmy and Naomi Cop trouble and Carmella allegedly sleeping with an announcer, Corey Graves). The only other cool thing was Nia running through the Pod after Bayley moved and she looked hurt. Then the first four in became the last four in by pinning Tamina. We had a throwback to last year where Sasha kicked Bayley off of the pod and nothing really happened. But at the end of everything, something that should have happened early 2018, Bayley and Sasha, the Boss and Hug Squad, won the first ever Women's Tag Team Titles. Well deserved, Sasha. Grade: B-
This was just a weird match at the beginning. Jimmy, coming straight off his arrest, was just a character and the Miz announced that him and Maryse were expecting another kid, so congratulations..? Just a weird place to announce it at. The match was just as I expected, tons of bumps, Shane doing the coast to coast…twice then getting caught the second time. Shane also jumped by Jey Uso on the announcer table which then allowed Miz and Jimmy to fight and Miz had it won but then Jimmy rolled him up and the Usos won the titles. This was expected and will now either lead to the Miz and Shane at Wrestlemania or the Miz taking a long break to be with his wife. Grade: B+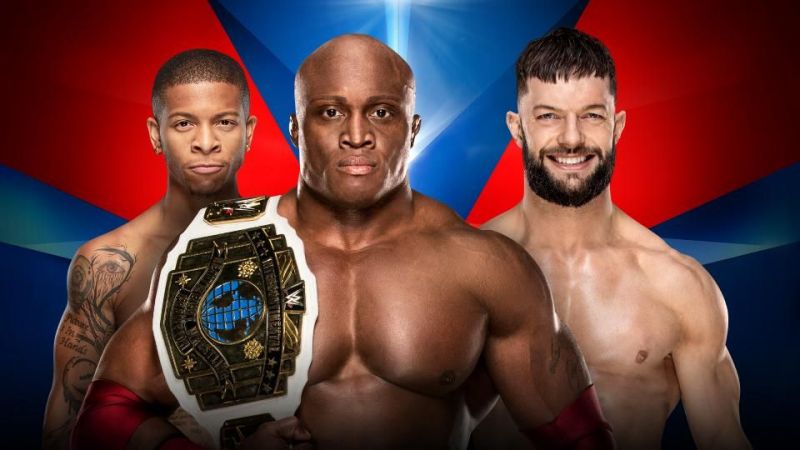 Well, this match became a 2-1 handicap match and Balor could gain the title by pinning either Booby or Lio. To be honest, I did not watch this whole match nor did I have any interest. But, I flipped it on at the end and saw Finn covering Lio then Bobby lashing out Lio. Just a dumb match and a dumb result. Finn won his first Intercontinental Title but by pinning a 205 not the actual champion. Could lead to his eventual departure to 205 to join Lio. Bad match. Grade: C-
Another squash match. Ronda killed Riot very quickly then we saw Flair and Rousey have a standoff, then out of nowhere Becky appears on crutches and then beats the absolute crap out of Flair and Rousey to the admiration of everyone. Then Becky was led off and arrested. Ronda got absolutely beaten as the crutch hit near her eye and was bleeding. Obviously this sets up Flair and Rousey at Wrestlemania and 100% that Becky will be in that too. Grade (for the match): C- Grade Afterwards: A+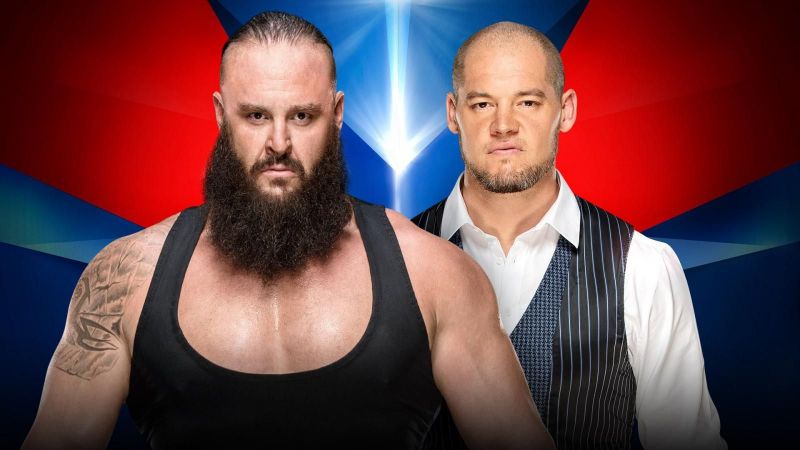 Another dumb match. Vince switched Braun out of the Title match at the Royal Rumble so he would not have to lose to Lesnar, but then he has him completely squashed here against Corbin, Lashley, and McIntyre. Corbin won, makes zero sense. Grade: D
The whole match was a B- but I am not going to talk about that. At the end of the match, it was Kofi vs Bryan and it was the best 10 minutes of the entire PPV. Kofi has shown time and time again that he deserves a Title Run and I think this is the way he gets it. There were so many times where I thought Kofi had done it but Bryan was an absolute stud and it just shows how bad he was booked after what felt like 20 matches with Styles. Look, Styles is going to Raw and will feud with Rollins..that will happen..so let Kofi win the title at Wrestlemania and give us a little longer and in a bigger stage the match we all want….Kofi vs Bryan for the WWE Title and hopefully..HOPEFULLY Kofi gets his first at Wrestlemania. Grade between Bryan and Kofi: A+
This was a below average PPV. MY final grade is 74/100 or a C but it had some good storylines. We got some more Becky vs Flair vs Rousey then we got Kofi vs Bryan. There is some room to improve the storylines but if Bryan and Kofi do not face off at Wrestlemania, I will boycott. See y'all at Fastlane.
Follow us on Twitter @soft7sports for all WWE news and reviews.