Every Sunday for the next 6 weeks I will be previewing every division in baseball. My order is the following: AL West, AL Central, NL East, NL West, AL East, and finally NL Central. This way, the last issue of this mini-series will be the Sunday before Opening Day, aka the best day of the year. For me, Opening Day is amazing. Last year I got to experience my first ever Opening Day in Cincinnati while interning for the Reds. let's get started with the AL West.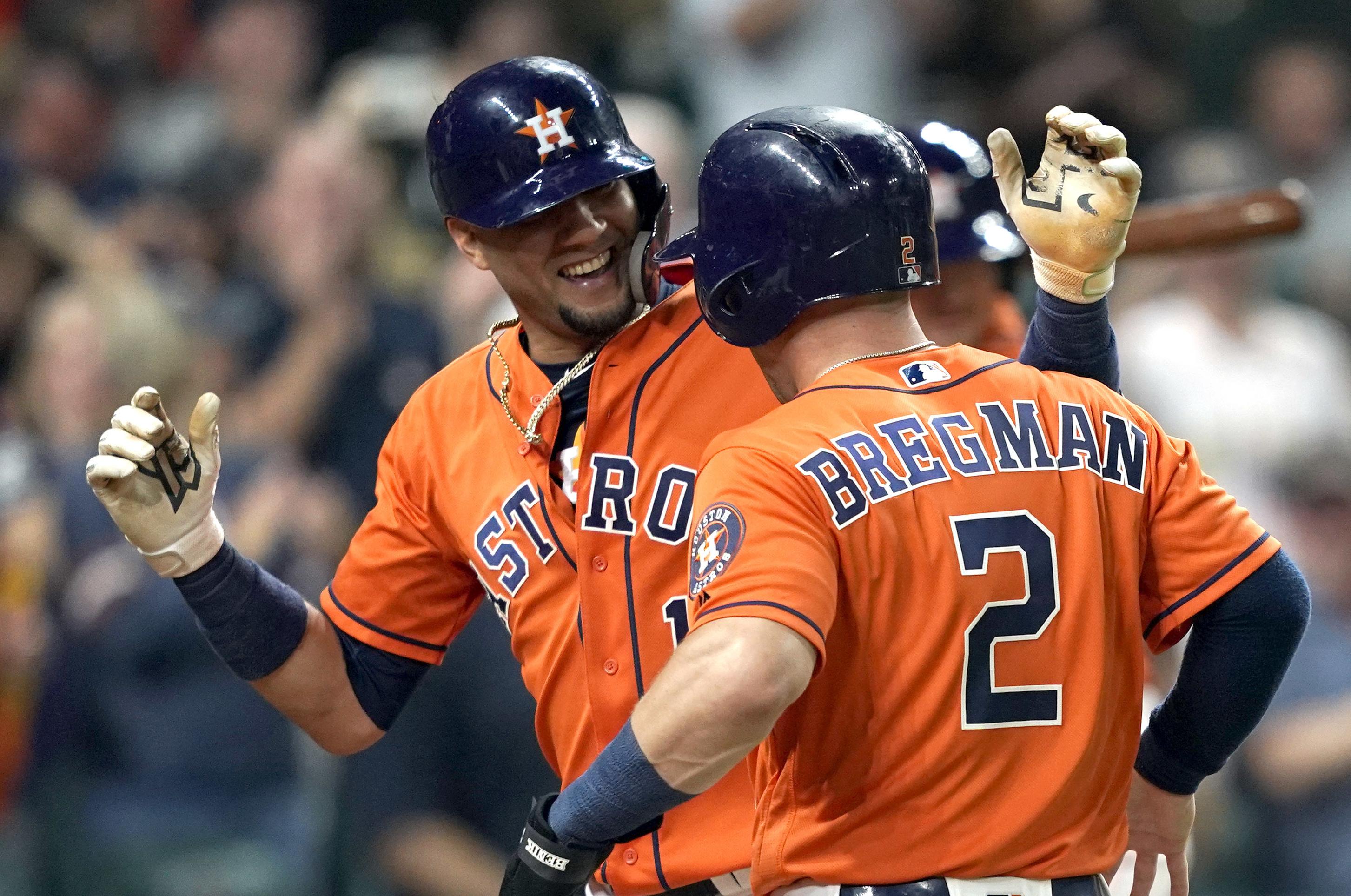 Projected Lineup: George Springer RF, Alex Bregman 3B, Jose Altuve 2B, Carlos Correa SS, Michael Brantley CF, Yuli Gurriel 1B, Josh Reddick RF, Tyler White DH, Robinson Chirinos C
Projected Rotation: Justin Verlander, Gerrit Cole, Collin McHugh, Joshua James, Wade Miley, Brad Peacock, Forrest Whitley
The 2017 World Series Champions look to regain their spot on top of the American League after the Red Sox defeated them last season. This year, the Astros come in as a favorite, but at the same time they are completely different from the years prior. One main thing missing: Dallas Keuchel who still has no team. Their offense is still just as explosive but their rotation is what worries me. I think the quicker they get Whitley into the rotation the better. He is their top pitching prospect and once he settles in, the Astros will be right back at the top. I think they finish 92-70 and their team MVP will be Carlos Correa, if he can stay healthy. I think they will go to the playoffs, winning the AL West.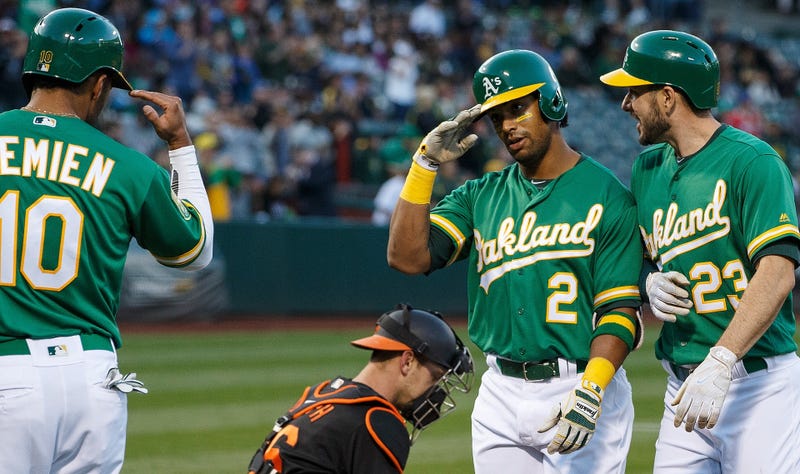 Projected Lineup: Jurickson Profar 2B, Nicholas Martini OF, Matt Chapman 3B, Khris Davis, Matt Oslo 1B, Marcus Semien SS, Stephen Piscotty OF, Ramon Laureano OF, and Josh Phegley C.
Projected Rotation: Mike Fiers, Daniel Mengden, Frankie Montas, Chris Bassitt, Marco Estrada, Brett Anderson
The Athletics surprised everyone last season, so did Khris Davis. Matt Chapman also had a nice year and has everyone wondering if an Athletics player will win the MVP again, this year it's possible. Matt Chapman is the real deal and I expect similar numbers as last season. My main concern for the Athletics is their rotation is so awful. They are one of the few teams to ever use a reliever early on in the game then going to a long reliever. There are 162 games, that will not work. For the Athletics to make the playoffs, they need to trade for a pitcher. They need more starting arms and HINT HINT SIGN DALLAS KEUCHEL. They won't so they'll miss the playoffs again. I think they finish 81-81.
Projected Lineup: Cole Calhoun OF, Mike Trout OF, Justin Upton OF, Justin Bour 1B, Albert Pujols DH, Andrelton Simmons SS, Jonathon Jucroy C, Zach Cozart 3B. and David Fletcher 2B.
Projected Rotation: Andrew Heaney, Tyler Skaggs, Matt Harvey, Jaime Barria, Trevor Cahill, Felix Pena.
The Angeles have a lot to prove this upcoming season. Mike Scioscia is finally gone and they have a great, young mind in Brad Ausmas. Ausmas is who I wanted to Reds to hire, but regardless the Angels have a great coach. There are two major things to watch for this season. First, they have no bench. Their team has always been plagued with injuries, whether it be Trout, Upton, or Ohtani. But, they have no bench. I think if Trout goes down, so does this team. Another thing to watch for is when will Pujols will be cut. The Angles cannot afford him anymore and he has not done anything to help them recently. Pujols is scheduled to return to Busch this season, but I think the Angels will cut him before them. I think they go 79-83 this season, missing the playoffs.
Projected Lineup: Mallex Smith OF, Mitch Haniger OF, Kyle Seager 3B, Edwin Encarnacion 1B, Jay Bruce DH, Domingo Santana OF, Omar Narvaez C, JP Crawford SS, and Dee Gordon 2B.
Projected Rotation: Marco Gonzales, Mike Leake, Yusei Kikuchi, Felix Hern, Wade LeBlanc, Justus Sheffield.
This team traded their ace and their best hitter. 0% they make the playoffs and they seem to have no plans moving forward. King Felix will be coming out of the bullpen and hopefully he has an amazing year so he can retire. It's time. No Cano, so no offense. They resigned Ichiro, mainly because they play in Japan so he may get some field there. They will not even get close to being good, but they will never challenge the Astros or Athletics. I think they go 70-92.
Projected Lineup: Shin-Soo Choo DH, Rougned Odor 2B, Elvis Andrus SS, Joey Gallo OF, Nomar Mazara OF, Ronald Guzman 1B, Delino DeShields OF, Isiah Kiner- Falefa C.
Projected Rotation: Lance Lynn, Mike Minor, Shelby Miller, Drew Smyly, Edinson Volquez, Jason Hammel
This team is so awful. Lance Lynn had one of the highest ERA's last season and is leading the charge? lol good luck 62-100.