This Sunday, the WWE is putting on their annual Elimination Chamber PPV and I could not be less excited. The chamber is an amazing concept, but it is placed at the worst time of the year, right after the Royal Rumble. The Elimination Chamber is a feared structure that can trap as many as 6 wrestlers in it at once, but having it at this time of year ruins it because we already know some of the matches for Wrestlemania. But, let's get to the card.
This match has the possibly to be amazing, but I do not think it will be. Daniel Bryan will win this match but there will be some cool storylines to come out of this match. I think it'll come down to Ali and Bryan but i think we will get a good sequence from Aj vs Randy which will hopefully lead into a major feud, that will end with one of them winning the championship. We will for sure get a Hardy vs Orton sequence too and the one I am most excited for is the Hardy vs Joe sequence we will get. This will be the most brutal fight in the match and I think it will end with Joe choking out Hardy. For the rest of the match, I expect a lot of good bumps, a lot of high excitement, but I think Bryan wins, easily. Prediction: Bryan Retains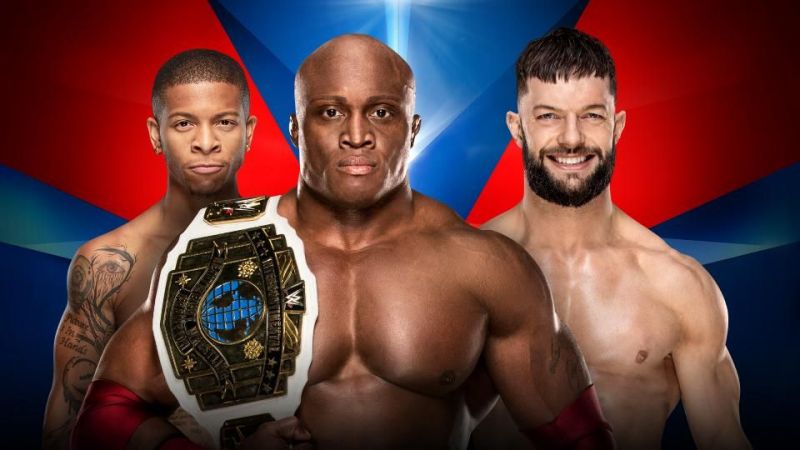 Lashley attacked Finn at the end of Raw after the Royal Rumble, so naturally we will have a forced feud. I think the main reason this match is happening is to get a title on Finn eventually. Vince probably heard the roar for Finn and saw how amazing he did in the ring with Brock, so he booked him for essentially the same match with a different title. Finn will lose this match, but I think it will come from a DQ. I think it ends with Lio intervening with the match and costing Finn the title. This could feed into the rumors that Finn is headed to 205 and it could start a feud with Finn and Lio, but I think that does not happen. I think Finn loses this because of Lio, but I think this feud with Lashley ends at Wrestlemania with Finn winning there. Prediction: Lashley Retains
This is just a forced, dumb match. They are not going to have Ronda lose before Wrestlemania. Ronda wins this easily, next.
This match will be my most underrated match on the card. I think everyone expects Shane and Miz to retain and I do too, but I think there will be so much action in this match. WWE creatives seem to want to push Miz and Shane right now, so they should win but I think the Usos will push this match. There are going to be so many high risk moves from Shane, especially the coast to coast, but I also think the Usos will make some awesome dives and absolutely brutalize Shane. I do not know how much longer the Shane and Miz angle will go before it leads to a Wrestlemania match, but I think it continues here. Prediction: Miz/Shane Retain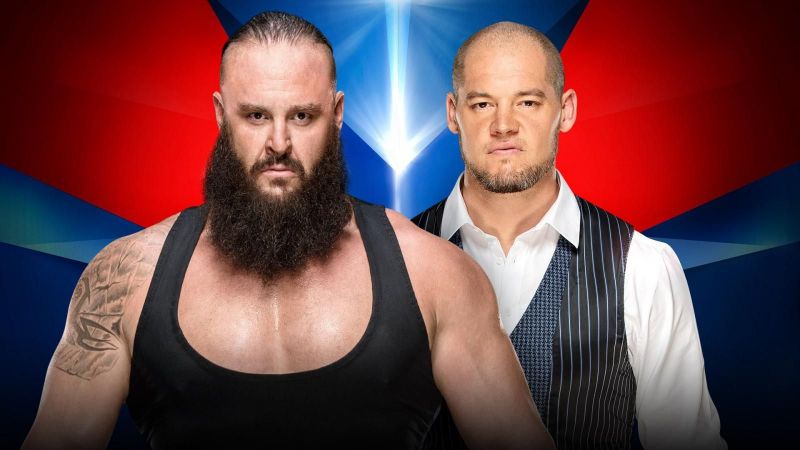 This match will just be brutal for Corbin. He cost Braun his title chance as well as injured him for his original match against Corbin. Braun will come out and absolutely demolish him, especially since it is now a Non-DQ match which will bring all kinds of chairs, tables, weapons in the ring. The Non-DQ makes me think someone intervenes in this match, but I am not sure who. Regardless, Braun Wins.
The moment literally everyone has been waiting for, WWE is now introducing the Women's Tag Team Titles. This match should 100% close the show, but I am not sure it will. I think this will be the match of the night, especially with Nia and Tamina being a team. Someone will go through the plexi-glass and someone will jump on top of it for a slam. I think it will come down to 3 teams: Nia and Tamina vs. The IIconics vs. Sasha Banks & Bayley. I think the last two will be Nia and Tamina vs Bayley and Sasha with Bayley and Sasha winning. They have been in this storyline way too long for them not to be named champions when it is all said and done. For what it is worth, I think Carmella is the first eliminated followed by Sonya. It should be an amazing match and I am really excited for it. Prediction: Sasha Banks and Bayley win
To wrap up, I am not really excited for this PPV. I think it will be filled with amazing matches, just there will not be a single title change because you can change Wrestlemania just like that. Wrestlemania is setting up to be an awesome one, so let's hope they do not try and mess it up.