Welcome back to the Morning Juice, Part 3. Just as a recap, I went 5-1 week 1, 3-3 last week, for an overall of 8-4. I'm telling you, bet these games. They're easy money. Let's get to it.
Let's start in Ann Arbor. This game will be a huge bore. Both teams average around 71 points a game while giving up 57. The only interesting part about this game will be Ethan Happ who has come to be one of the most electric college basketball players in the country. Not only is he the cousin of Yankees pitcher JA Happ but also this past week he blew a kiss to the student section of Minnesota and said "thanks for coming out." Electric. He leads the Badgers in points, rebounds, and assist. So essentially, they'll live and die with him. Ignas Brazdeikis is who needs to stop Happ. If Brazdeikis can handle Happ, I don't see an issue for Michigan. First and foremost….BET THE UNDER. These teams will produce a horrific product on the court, so make sure you at least win there. Wisconsin beat them 64-54 (the under hit) the last time they played, so I expect a little different outcome. I'll take Michigan 61-53. So, take the under 124 and Michigan -6.

Kentucky brings their 9 game win streak into Starkville where they'll be playing a team that has hit a major drop as of late. Having lost to LSU and Alabama, Mississippi St looks to rebound against a top 5 team. This game will be fun to watch, mainly because Kentucky won 76-55 in Rupp just 2 weeks ago. In that game, PJ and Herro went off for a combined 39 and everyone contributed. Since then, Kentucky has been flying high and hasn't really shown any sign of stopping that trend. PJ is an absolute beast, EJ is coming off his first double double, Reid just played his best all around game of the year and fought for every single minute that he was in, Herro is consistent (right now), Richards is giving key breathers to PJ and Reid, and lastly, Keldon is finally turning his slump around. Mississippi St needs Weatherspoon and Holman to pick it up this time. If they let Kentucky win the rebounding battle again, they have no shot. I think Kentucky rolls 78-70. Right now, I'd say take Kentucky !!!! and go ahead and sprinkle the over in this game. Every game Kentucky plays, someone is bound to go off on the other team, especially at home. This could be a fast paced, high scoring game. Kentucky -3.5 and the over 144
Louisville is coming off a huge win at Virginia Tech on Monday. After a let down against UNC last Saturday, they bounced back and played probably their best game of the season at Virginia Tech. I've said it every week and I'll say it again: Louisville is one of the most underrated teams in the country. Week in and week out, they improve. Chris Snaccc has this team playing their hearts out, but at some point it has to end. Louisville is full of scrubs that just seem to be clicking right now. Unfortunately, I think it ends either this weekend or next. Florida State was just 2 seconds from beating Duke a few weeks back, but since then, they have been finding their groove. Nwora has to carry Louisville otherwise they do not stand a chance against FSU. I think FSU wins this game 77-68 and it shines a spotlight on Louisville. If they do not win this game, Tuesday will be much harder against Duke. I'll take FSU -2.5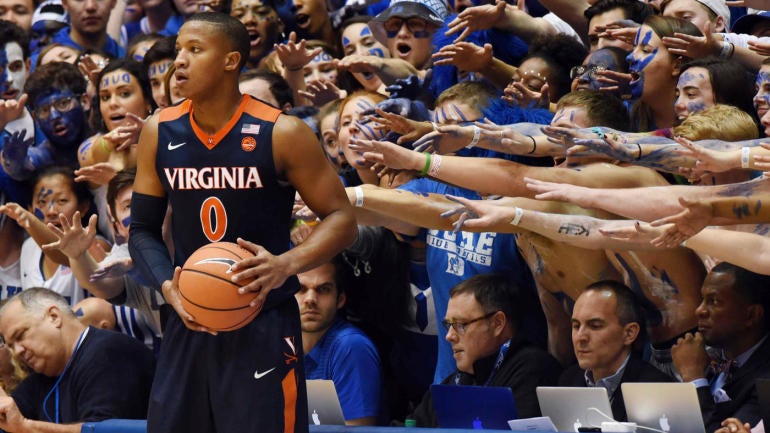 Well, we had this game 3 weeks ago and it's back. Duke won this game by 2 points the last time, but they were without Jones for it. I think people have finally found out that Duke has a weakness which is foul trouble. Duke's frontcourt is atrocious without Zion in the game and I think if Virginia can attack him and get him out early, they stand a chance of winning this game. Another focal point for Virginia, is get Hunter, Jerome, and Guy involved early and often. If they knock down their shots, they'll be fine. RJ leads Duke in scoring and Virginia could slow him down, but they need to keep him within the 3 point line. They do not need to get into a 3-point battle, because they'll lose. I think this will be a back and forth like the first one. If Duke continues their streak of slow starts, it'll be over quick. But, I think it'll be a battle. Virginia wins 65-63 and I'll take Virginia -1.5.