After last nights conclusion, I have reached a point in my life I never thought I'd reach. Tom Brady is the greatest of all time. If you know me, you know how much I hate Tom Brady. I think Brady is the most system QB of system QB's, but at some point you have to concede this argument. My point came last night.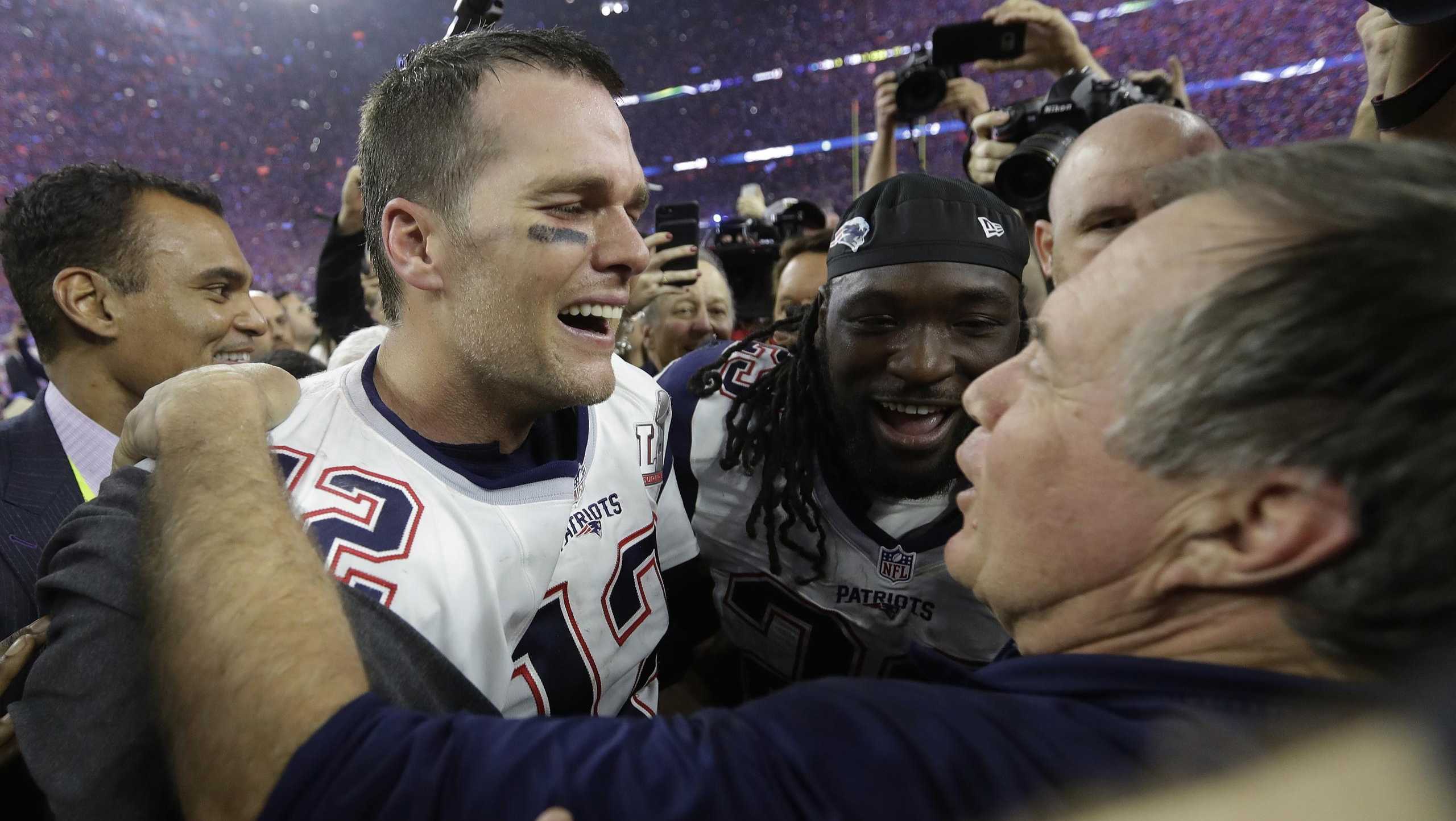 Going into last night, we knew one thing for sure: Tom Brady and Bill Belichick are the greatest combination in football history. Don't bet against them. So of course, I said f**k it and bet the Rams +3 and the under 56.5 (saving grace). If you ask me, this was Brady's toughest test. Of course he's lost 3 Super Bowls, but I feel like only one of them was a legit loss. Like one they did not deserve to win, and that was the Eagles. Both times against the Giants, it took a miracle. But with the Rams, the Patriots were the inferior team last night.
From the first snap, it was a defensive fight. The Rams got to Brady and pressured him constantly. They finally sacked him thanks to Fowler and they caused Brady to have a subpar Super Bowl. He was 21-35 with one interception and zero touchdowns. Imagine your best, most clutch player, essentially do nothing all game. That's what happened last night. The Rams and Wade Phillips shut him down. So you'd think the Rams won heavily, right? Wrong.
What we saw last night from the Patriots defense was absolutely insane. The Patriots had the second rated defense all season and last night, it was no different. They held Goff to 19-38 with 0 touchdowns and 1 interception. They held one of the most lethal offensive weapons, in Todd Gurley, to 35 yards. They never the Rams get into a rhythm and ultimately that's on Belichick.
Bill Belichick is the greatest NFL Coach of all time and may even be the greatest defensive coach as well. The way he can draw up a scheme to success like he did last night, just shows that these new, young, pretty coaches will never be able to stop the giant that is Bill Belichick. He completely killed McVay and my dreams. I had to delete possibly one of my greatest articles titled "McVay and Goff are the new Bill and Tom" because of him. At some point last night, I finally accepted it and now I'll tell the world. With his 6th Super Bowl, I now concede, Tom Brady is the greatest QB of all time. Dammit.
In 19 seasons, Brady has made 16 postseasons. He was injured 1 whole year. Meaning Brady has an 89% chance of making the playoffs. Of those 16 postseasons, he has won 6 Super Bowls. When the season starts, Brady has a 33% chance to win the Super Bowl which is just unreal. Brady has to most Super Bowl wins, most playoff wins, most regular season wins, most wins on the road, most division titles, most conference championships, and a plethora of more awards. Brady may be a system QB, but he is the best system QB of all time. I hate to say it, trust me, but no one will touch the numbers he has put up. He is the greatest of all time and it can no longer be argued.