The man who changed the whole game of baseball as we know it, Jackie Robinson, would have been 100 today. Jackie Robinson was by no means the greatest MLB player, but his name should be the most recognizable.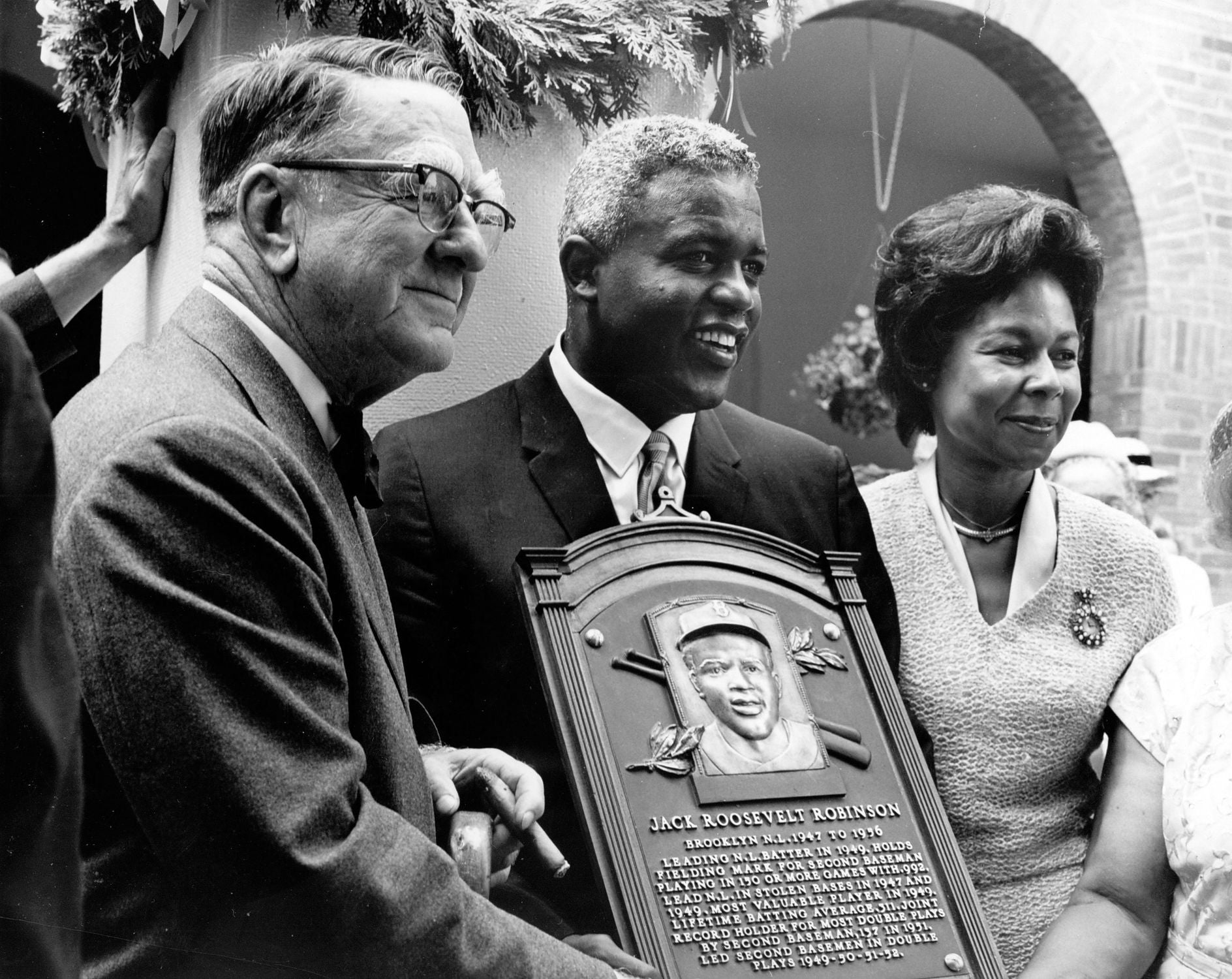 Jackie Robinson was the first player to ever cross the color-barrier on April 15, 1947, when he started 1st base for the Brooklyn Dodgers. He had an exceptional 10 year career, which started with the Rookie of the Year in 1947. From 1949-1954, Robinson was named to the All-Star team. He also won the MVP in 1949, the first ever black player to do so. He played in a total of 6 World Series, helping bring home the 1955 Crown for the Dodgers. In 1997, the MLB recognized him by retiring his number 42 jersey for every team in the League, which he was the 1st ever athlete to have this done for them. Now on every April 15th, MLB teams don the #42 with no name on the back just to honor what he did for everyone. But it was not his play on the field that should memorialize him, it is how he handled the adversity.
Throughout his career, he used his nonviolent approach which coincided with the Civil Rights Movement. Jackie faced fans who threw everything they had at him, including objects as well as racial slurs. There were days Jackie spent crying, angry, and at times, defeated. But, I'm here to say thank you. Thank you, Jackie for completely changing the game. Thank you for being the first black player in the MLB, which has led to more and more minorities taking part in our great game. In fact, today in the MLB 63.7% is white, 6.7% black, 27.4% Latino, and 2.1% is Asian. Without Jackie, none of this would have been possible.