Welcome to the first edition of Morning Juice, where I will preview four of the best college basketball games on Saturday's, including whatever game Kentucky is playing. Similar to Wic's Picks in the fall, I will be giving the spread and my advice on it. So, let's get into it.
Let' start in the Pavilion, some sentence I thought I'd never care to write about. When the Big 12 SEC Challenge was announced again, I never thought this game would be one of the best. After what started as a rough season, losing to Butler and Cincinnati, Ole Miss has been on a roll. Last week, they beat #10 Auburn at home and #14 Mississippi St on the road. Iowa State has been on a similar path, but has fallen off recently after they lost to Kansas, Kansas St, and Baylor. They also have some good wins too, including their first matchup against Kansas, which they won by 17. This game seems like it will be fun. They both average around 78 points a game and give up 65-68 points per game. This game is big for both of them, since they both have been falling down as of late. Whichever team wins this, sets them up nicely for March and my pick is Iowa State. The reason why I say this is Marial Shayok. The 6 foot 6 guard is dropping 20, easily, every game he plays in. He will be the key factor in this game. IF Ole Miss can slow him down, they have a chance but I do not think they will. I'll take Iowa State winning 87-84 and Iowa State +1.
Louisville is my "under the radar" team. Chris Mack has got this team playing it's best game at the best time. They handed North Carolina their worst loss at home and Roy Williams largest defeat at home ever. I could not name a single a Louisville player if we're being honest, but this Chris Mack show is hard to miss out on. These two teams played earlier this season, which resulted in Pitt winning their first ACC game in over a year. But, it was a 3 point game that went to overtime. In that game, Louisville fought foul trouble every single second and also only scored 28 in the first half and then they awoke and scored 51 in the second. Trey McGowens also went off for 33, which tends to happen to every team Louisville plays (i.e. Tyler Herro). Just like in the first game, I expect Louisville to win the rebound battle and if they can maintain their turnovers, I do not see an issue for them. I think Louisville wins this game easily 72-60, so I'll take Louisville -10.5.
College Gameday will be present for this Big 12 vs SEC matchup. This is easily going to be the game of the day. Kentucky is averaging 80 points per game and gives up 67, while Kansas is averaging only 78 and gives up 70. If you would have given me this matchup a month ago, I'd feel like Kansas has the major advantage, even going into Rupp but times have changed. Udoka Azubuike is out indefinitely due to injury and Kansas has still yet to receive NCAA eligibility for Silvio De Sousa, whose name was in the FBI/Adidas trial for receiving a payment. This Kansas team is still good though, in fact Dedric Lawson may be the best player in the game today. The junior forward is averaging a double double at 19 and 10 and he will cause problems for Reid Travis and PJ Washington. And I think the key of the game is him. If Kansas can get him involved early and often AND knock down their 3's, which they shoot only 35%, they win this game. In order for Kentucky to win, they have to play their game. They have to attack with Ashton and Quickley, while feeding Travis, Washington, and Herro. Another thing for Kentucky is they need to keep fighting on the glass. Kentucky is one of the best rebounding teams in the nation and they're going to have to show it tonight. I personally think this game will be a battle from the tip. You have the two most winningest programs in college basketball, playing in the most iconic arena in the entire country. Rupp will be rocking and I think that helps push Kentucky to cover -6 AND do a little bit of double-dipping and I would take the over 144 in this as well. I think Kentucky wins 84-72.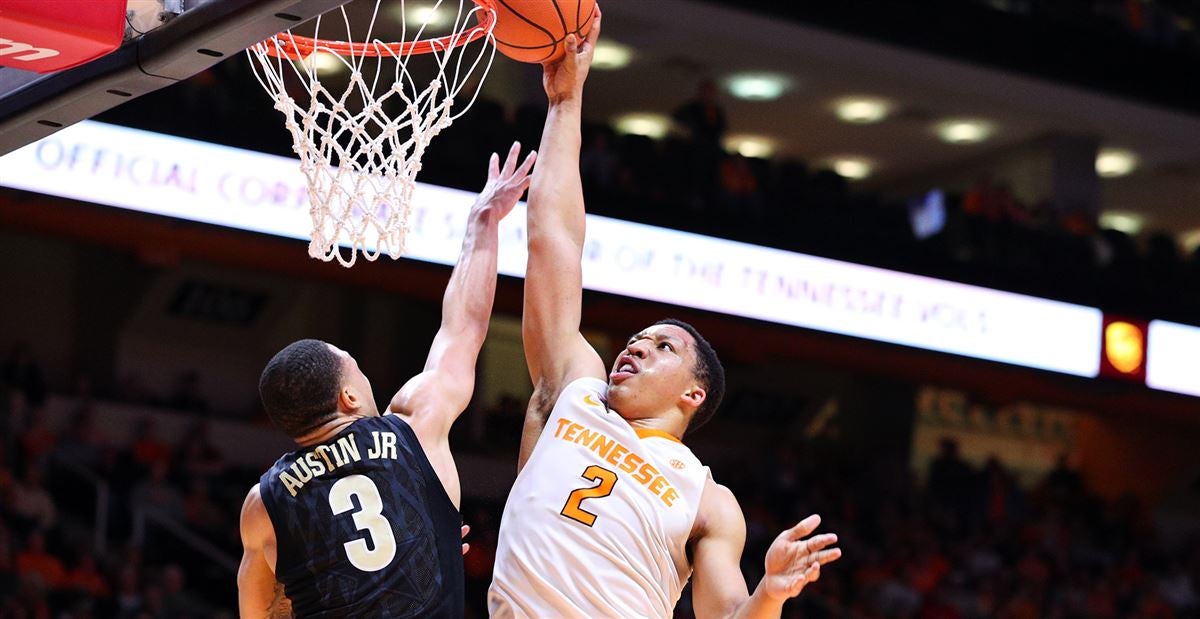 To round out the first week of Morning Juice, I'm going to give you an easy one. West Virginia, coming off a huge win against Kansas lost all their momentum after falling to Baylor by double digits. West Virginia is 0-3 on the road this season, meanwhile Tennessee is 11-0 at home. This game should be fast paced and enjoyable, at first, but then expect it to turn quickly. Tennessee is averaging 86 points per game and gives up 67, while WVU scores 74, while giving up 73.9. It should be obvious where I'm heading with this, but I'll spell it out. Grant Williams and Admiral Schofield will destroy WVU and it won't be close. Take Tennessee -16 and the under 153 , this game will be over by the end of the first half. I'm taking Tennessee 73-51.