Ladies and Gentlemen, let's all pause for a moment and acknowledge the triggered New England fans that will see this…hello. I have been waiting to write this for awhile, but damn it is finally here.
After their horrible start to the season last year, I got my hopes up and my Patriot friend let me hear it. Then the impossible happened, Nicholas Edward Foles defeated "the goat" Tom Brady. The Patriots then refused to re-sign their best best cornerback and their most effective running back in Dion Lewis. They started this season like they did last, failure, but then they beat the Chiefs and all was calm….until MY Titans buried them in Nashville. Boy was I feeling good. Then, the Dolphins completed the Miami Miracle (https://www.youtube.com/watch?v=t7XDAN_mox4) and then the Steelers FINALLY beat them. And so now, it's official, the Patriots are done.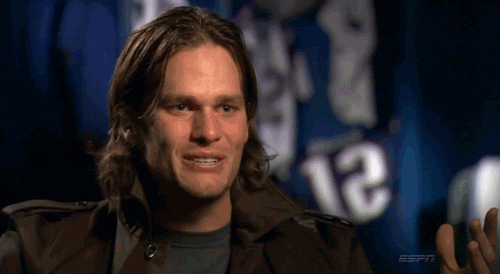 The Patriots are now 9-5 and have lost 2 consecutive games for the first time since 2009. That season, they finished 10-6. They lost in the Wild Card Round to the Six Seed Ravens. Now, hear me out, the Patriots are in danger of losing out on a first round bye, the first time since 2009. The current AFC standings have them playing the Ravens in the first round. I'm not saying the Ravens will beat the Patriots, but they will.
Tom Brady absolutely stinks, especially last game. He played against one of the worst secondaries in the NFL and only had one touchdown due to broken coverage. All of his long completed passes were due to broken coverage. "The Goat" got pressured and threw off his back foot causing an interception when they were down three. When the Patriots needed a score in the last 2 minutes, Tom Brady threw the ball out of the back of the endzone on four, I'll say it again, FOUR straight passes. These uncharacteristic drives by Brady just prove he has hit his cliff and I am so happy. I am already writing "The End of An Era" which will be released as soon as the Patriots lose in the postseason.